What is Intranet? Definition and usage
More and more small and medium-sized companies are turning to the use of the Intranet, and this is not a coincidence, but over the last decades the advantages offered by this type of platform have been notably evident.
Of course, for the results in the implementation of an Intranet to be really positive, it is necessary that its development within the organization be carried out based on specific objectives according to the needs of each company.
If we review some of the main advantages offered by the development of an Intranet within an organization, we will see that when a platform of this type is implemented for employees, a significant saving in time and costs is achieved, among other things, in addition to providing speed and efficiency in communication.
In principle, with the implementation of an Intranet we can save time and costs as employees can access information from a single place and simultaneously, also allowing communication between them to become more fluid and efficient, since In short, with an Intranet it is possible to centralize communication in a single environment. This also increases collaboration between employees.
On the other hand, but not less important, the Intranet provides an extremely relevant aspect in data security matters , since the information that is collected in this internal network is only available to the group of employees who require such information.
At the same time, the Intranet allows the organization to achieve a notable improvement in its image with its employees, since the different administrative procedures are exposed and show greater transparency.
On the other hand, the intranet within a company can also be used as a training platform for employees, and at the same time offers the possibility of bringing a notable improvement in productivity. We must also not forget that all this is possible without limits of timetables and spaces, since the Intranet is permanently open.
For all this, we can say that the truth is that a correctly implemented Intranet provides organizations with important help in relation to the internal processes of the company, all this in addition to reducing costs and producing greater efficiency than other methods allow. decentralized.
Now, what does an Intranet really consist of? Below we invite you to review some of the basic concepts around this type of platform, as well as to know to what extent the Intranet allows collaborative and shared work, and what are the main differences that exist between an Intranet and a Extranet.
What is an Intranet?
An intranet is a computer network similar to the Internet , although for the exclusive use of a certain organization, that is, only the PCs of the company or organization can access it.
Nowadays, internal communication, that is, between the departments or areas of a company, as well as external communication, that is, that which takes place between clients and suppliers, are really important aspects for all companies, and precisely the intranet is a tool that can help in communication, and what is better, at a low cost.
This technology allows the communication of a department with all the employees of the company, which is highly relevant if we take into account that within a company all departments have some type of information that must be transmitted to other areas, or directly with employees. 
For this reason, we can point out that ultimately an Intranet allows an interactive and personalized work environment to be introduced into the organization, since it can be developed according to the complexity or simplicity that each company requires.
Some of the most common examples of the information and processes that are carried out through an Intranet include, for example, the human resources area, where employees can access information related to their benefits, training provided by the company , newsletters, internal news and more.
Another clear example of the frequent use of the Intranet is focused on the sales department, which is ultimately one of the areas where the Intranet is used with the greatest emphasis, since from there it is possible to access data related to sales reports, forecasts, objectives, marketing strategies and geographic saturation.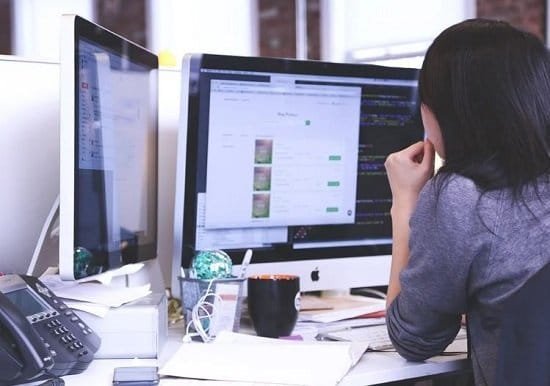 This also allows you to be aware of highly relevant information, such as new markets and potential customers, which then allows you to carry out evaluations to improve the company's sales design.
On the other hand, the Intranet plays a very important role in the accounting area of ​​an organization, since in this area it allows reducing the time and costs associated with the company's accounting processes. There you can access information related to budget reports, accounts payable or receivable, and more.
At this point and in a similar way, an Intranet can be used for the executive sphere of the company, so that managers can access and manage highly relevant information such as quarterly profits and losses, tax and legal information, stock market analysis, and at the same time accurate information on planned meetings, employee and customer profiles, among other things.
Finally, we must emphasize that an Intranet has a great importance within the so-called information systems of organizations, since through this platform permanent access to the data stored in the company's databases is possible .
At the same time, within the role played by the Intranet in a company's information systems, the possibility of evaluating the use and modifications of departmental software development applications , as well as network support, stands out.
In conclusion to all the aforementioned, we can say that an Intranet offers the possibility of having constant access to information from anywhere, quickly and easily, and above all taking into account that a familiar environment applies to members and employees. of an organization.
At the same time, it should be noted that the information contained in the Intranet is strongly protected , since it is kept safe outside the reach of the public Internet that we all know.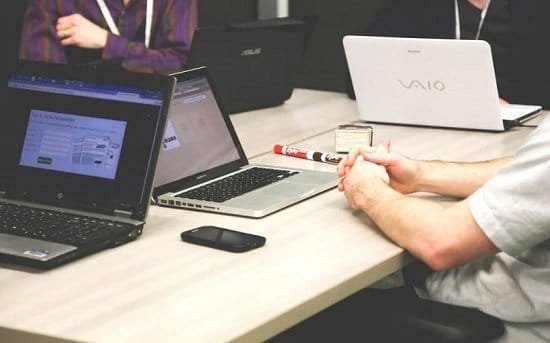 What is the intranet for?
In order to have a basic idea of ​​the operation and purpose of the Intranet, nothing better than to review some examples, with which we can also understand the power that an Intranet can have  in an organization. Here are a few:
The IT department makes a new technical support system available to all employees.

The Marketing department  

shares information about company

 promotions, brand advertisements, etc.

The Personnel department 

 makes available the forms for changes of address, vacation planning, etc.

The HR department  

announces the available internal positions

 .

Finance allows  the other departments to report travel expenses, etc. 

through a web system

 .
These are just a few examples of the use of an Intranet.
It is important to note that each department manager will be responsible for operating the company's intranet,  publishing useful information for employees. So, we can ensure that the Intranet is one of the best communication vehicles to improve the sending and receiving of information within a company.
It is also important to clarify that the evolution of an Intranet is to offer some of these services to the company's clients and suppliers, becoming called Extranet.
An Intranet must be designed according to the needs of the company or the organization, that is, based on the types of services to be implemented.  Therefore, the Intranet should not be designed only by the IT staff of the company, but according to a project that takes into account the needs of all the parts that make up the organization.
Intranet and company
The rapidity of the development of new technologies means that great changes in social and economic relations are felt by all, one of the strongest being the so-called "deterritorialization" .
In this new social vision, what matters is the possibility for individuals to move rapidly through the world. It is mobility and easy access to  information technology, such as the  global computer network and the internet , that gives users this quick access to information.
Today, we live in a "deterritorialized" world, in which the phenomena of time and space have changed. It is a new, technological and virtual world . The most varied information is available at a simple touch of the finger, "on-line". People are no longer inserted in social groups connected to territories clearly identified geographically, and with that, relationships have changed.
The individual today can communicate easily, since the Internet allows communication without borders, with geographically distant people . This also happened in companies, which began to communicate with their customers safely and quickly.
These technologies brought changes not only in the administrative aspect, but also in business communication. These new relationships, initiated through the keyboard and the mouse,  cause different affinities to emerge, people interacting more directly and clearly, regardless of their physical location . This is where companies envision a new form of communication, without borders, cheaper and faster.
Working collaboratively and shared
We can say that one of the principles of "groupware" is to allow people to collaborate and share information , that is, people can work both on a specific project and contribute ideas, from anywhere and at the time that best suits them.
This means that the flexible environment, free of schedules, provides greater integration to the processes , as for example in the case of those people who use different time zones and can work at the same time with people who are in the office next door. or upstairs.
These groups of people working together form the "Groupware"  and make information available to everyone at the same time.
Here we can cite those well-known phrase that ensures that "collaborating is working together to produce a product much greater than the sum of its parts."  This can happen when we work in a certain process, with an emphasis on the collaborative way, from there we come to understand more than if we were working alone.
And the truth is that if we take this premise as a basis, we can realize the importance of joint work , because the truth is that if we observe the history of humanity we will realize that many of the great discoveries of humanity are the result of the effort of collaborative work, since it starts from the fundamental basis that in this type of work the most important thing is the whole and not the individual part.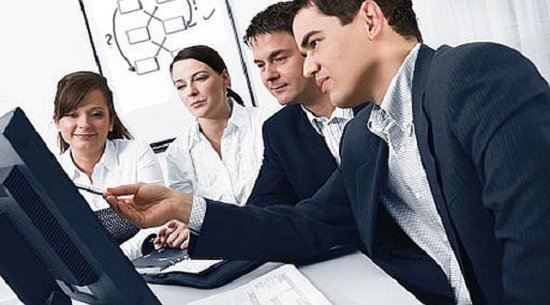 By using an Intranet as a shared work tool, it is possible to put into practice the interaction between its participants , creating a direct relationship between everyone, including the public and the company.
It is necessary to  know the target of internal users of the company  and lead them clearly and directly, through training and daily support, to the  use of the Intranet.
The effective application of the Intranet within an organization will undoubtedly be a great ally of the company, and will certainly influence the obtaining of positive results, both in the improvement of administrative processes, and in obtaining information. quickly and with quality,  showing its strong influence on participatory management, and even on the generation of the greatest wealth of all time: organizational knowledge.
Difference between Intranet and Extranet
In order to define the differences that exist between an Intranet and an Extranet, in principle we must be clear about what both platforms consist of. Throughout this article, the concept behind the Intranet has become clear to us , because now we will review what are the basic scopes of the Extranet.
In general, an Extranet is the extension of an Intranet to provide public access to part of the organization's database, so that through a company's Extranet, not only employees can have access to said information, but also customers and partners.
So that the Extranet can be easily consulted by users, it uses Internet protocols in order to be able to navigate it using a traditional web browser, although the data contained in this Extranet is stored on the private server of the company rather than a public Internet server.
To be able to access a company's Extranet, clients, employees and partners must have a username and password, in order to avoid the entry of outsiders.
As a concrete example of an Extranet we can mention the one that is usually used by many companies for customer service , through which it is not only possible to interact between customers and sellers, but also to use it as a platform for disseminating information and marketing.
Now that we know roughly what the scope and concept behind the Intranet and Extranet are, then we can begin to review the main differences that exist between both platforms, which are listed below.
The 

main difference between Intranet and Extranet

 is given by the type of information they handle and the access to said information.

While only employees and internal company areas have access to the Intranet, external users, such as customers, have access to the Extranet.

The 

exchange of information on the Intranet

 takes place between company workers, while on the Extranet it reaches more people, provided that these users have permission to access.

In the case of the Intranet, the information is proprietary, 

while in the Extranet the information is shared within a circle of companies.

The Intranet has high security with restricted access, while the extranet has security zones and public areas.

Regarding appearance, 

the Intranet is totally formal since it is considered a work tool,

 while the Extranet can reflect the image of the company, so it is usually designed in an attractive way for the client.
Despite the differences raised here that exist between an Intranet and an Extranet, it should be noted that there are also some similarities between them.
In principle, we must point out that both systems are based on putting various and certain devices into a network, with the aim that users use them easily and can access and share relevant information in each case.
But in addition, the Intranet and the Extranet are similar in the fact that in both cases, in order to access the platforms, a user access control system is implemented, which in general is differentiated by categories.
Therefore, both platforms work perfectly in an articulated manner, and allow for qualitative and quantitative improvement of many aspects and processes that take place in a company, regardless of its size.
Intranet types
Within what we know as Intranet, we can differentiate three types of Intranet which are usually classified according to the size of these platforms, as well as the distance that exists between the devices and computers that compose it.
In this sense, we can currently find the Intranet based on LAN networks , the one based on MAN networks and those based on WAN networks . Below we detail some of the essential characteristics of each of them.
LAN networks
Also known by its name "local area networks", this type of network is characterized by the fundamental fact that the computers or devices that compose it are in the same network.
In general, they are networks that are used in small spaces, that is, they are the ones that are frequently implemented in offices and even at home, and their main mission is to link the existing computers in said space in order to be able to share files to through the network, as well as enabling everyone to use auxiliary devices, such as a printer.
In some cases, the interconnection between computers or devices is carried out through the use of cables, although it is mostly done through waves, in order to have a wireless network.
On the other hand, it should be noted that in LAN networks it is not necessary for each of the users to have their own equipment or computer , which ultimately generates significant savings in the implementation of the system.
MAN networks
Also known by its name "metropolitan area network", it consists of a type of network that is mainly characterized by having a high speed and providing greater coverage to a larger area, compared to what happens with the LAN network.
With a MAN network, it is possible to cover large geographical areas, thereby enabling greater capacity in terms of the integration of multiple services. It also allows the transmission of data in voice and video format. To do this, MAN networks use microwave, fiber optic and copper wire technologies.
On the other hand, the MAN network is considered a really stable platform, and this is the fundamental reason why in recent years it has been increasingly implemented in areas related to security, such as video surveillance, even in large cities in what we know as situation rooms.
Although the operation of MAN networks is somewhat similar to the way LAN networks work, the truth is that different technological models are used in it, in order to have a higher level of reach.
With this, it is also possible to significantly reduce possible latency problems and time delays in the data transmitted through the MAN network, as well as avoiding the loss of signal quality regardless of geographical distances.
WAN networks
It is the network also known as "wide area network", and unlike the first two, the WAN network has the capacity to cover distances ranging from 100 kilometers to 1,000 kilometers, so it can even cover geographically to an entire country, and even to continents.
Among the basic characteristics of WAN networks, we can mention that in this type of platform there are equipment or machines that are exclusively dedicated to the execution of user programs. At the same time they include sub-networks to which several hosts are connected, and it also has a division between transmission lines and communication elements.
It is important to mention here that the transmissions carried out through WAN networks are usually carried out through the use of cables, as well as satellite and radio frequency connections.
Due to its characteristics, many experts assure that WAN networks report serious inconveniences , one of the main problems related to the speed of access to the information they offer.
According to the opinions collected, the access speed is limited due to the fact that it is a large network in which a large number of computers interact in which the information collected is stored.
On the other hand, many assure that another of the disadvantages of the WAN networks resides in the questions related to the security, since they maintain that in fact it does not offer an adequate level of security for its users.
In this regard, it is worth mentioning that computer malware and viruses tend to spread frequently through WAN networks.
What do we need to create an Intranet
Basically the software and hardware materials that we will need to create an intranet will vary according to the type of implementation that we choose for our purpose. In other words, the more complex the implementation, the more hardware and software we will need to be successful in creating the Intranet.
However, there are some materials that we will need regardless of the complexity of the Intranet implementation, such as an already created network structure, which can be both wireless and wired, or even a mixed system.
We will also need a way to connect to the Internet, in case we need other users to be able to connect remotely to the system. In the event that we do not require this option, the Internet connection can be ignored, as long as our Intranet does not depend on external services, that is, we have implemented it through a CMS or other similar tool, as we will see later. .
In this case we will also need our connection to be stable, secure and fast, so the budget for the appropriate hardware must be consistent. In certain cases, we will require the services of a programmer, who will design all the necessary aspects so that our Intranet can work without complications and in a transparent way for all users.
The previous steps to make an intranet are those destined to define the use that will be given to it, or what is the same, to understand what types of intranet exist and which is the optimal one for the intended use.
Functions that an Intranet must have
No matter how small our company is, it is always a good idea to try to improve our performance and effectiveness, to improve our processes, and of course improve our numbers. That is why Intranets have become one of the most important alternatives when trying to travel the path that unites us more with our clients and employees.
In the event that we agree with these ideas, and we want to get down to work to start creating an intranet for our company, we must first have a clear idea about what we want, and above all, how to put them in practice. Let us remember that an Intranet must be comfortable, easy to use and transparent, both for the employees and for the clients who are going to access it.
At this point, choosing which will be the most suitable implementation for us is quite a difficult task, since not all users of it can have the same point of view of how it should work. Designing an intranet is a future decision that should not be taken lightly, since once implemented, it will be very difficult to make important changes to it, since everyone will be used to its use, and changing the behavior of a system can bring complications unpleasant.
For these reasons, from this point on we will find the four most significant guidelines to take into account when creating an Intranet that is useful and at the same time comfortable to use for all users.
One of the first things that we must take into account when creating an Intranet is communication. Although the employees of the different sectors of a company, even if it is small, have multiple ways of communicating with each other, which include telephones, LAN messaging and others, the truth is that communication through the Intranet has no comparison, since that there all the information is available to all users who require it, always updated, and this point is really critical, since the information that is handled in a company is a lot and very important, and if any of its parts does not coincide with reality, it can be catastrophic.
In these cases, a well-designed Intranet must allow communication channels between all hierarchies, that is to say that both between managerial positions and lower-level positions, there must always be a way to impart and receive various key guidelines so that the activities of the company can be more effective, such as strategic information to share quickly and directly between the various departments that make up the company.
We mentioned above that one of the smartest options that a company can address is to implement a system by which employees can have the same updated information, that is, any of the tasks they perform is stored so that everyone else involved can do use of the information generated with complete confidence.
The implementation of an Intranet guarantees, among many other things, that the data generated in the various areas of a company is always available and in one place, even when the employees who created them are not there. Otherwise, that is, by storing the information generated outside the system, or in any other medium, everything that has been learned or collected will be of no use to anyone.
An Intranet allows information to be protected and protected and available to share among all employees who need it, which is ultimately one of the keys to achieving greater flexibility and organization between the different departments of the company, and therefore of the whole company.
Another very important point that an Intranet must provide is a way to share ideas quickly, easily and transparently. Ideas can often lead to improving certain processes or services, and it is a real shame that they are lost because they do not have a way to make them known so that they can expand and collaborate on their improvements.
Share everything on an intranet
For this reason, a modern Intranet must have a system that allows employees, and why not also their customers, precisely that possibility. Nowadays, many companies implement a blog function in their Intranets, through which the firm's employees can share all kinds of comments, and the fact that it reaches them all allows a large number of people to collaborate with a common purpose.
Another way to get employees to communicate, share and work with a common purpose are workspaces, that is, teams of people working together on a specific project. In this sense, an Intranet must provide all the necessary software so that that work team can work focused on what they have in hand and not on learning or implementing the tools they need.
This means that the team should work comfortably and without worrying about the ways in which they share and work on their documents. In a well-planned intranet, employees need to have specific tools available that allow them to avoid, for example, the use of email as a means of sharing and discussion.
In this case, the Intranet must include all the necessary modules so that teamwork can be carried out with the greatest precision and comfort possible, in addition to operating centrally, undoubtedly the best advantage. All this guarantees that the members of the work team will be able to succeed in their objectives.
To comply with the concepts described above, our Intranet must include some of these characteristics, always depending, of course, on the type of service that our company provides.
The first thing is to have a good document management system, which can be implemented both on your own servers and in cloud storage services. These must have a hierarchical access system, in which everything necessary for the proper functioning of our Intranet services must be stored.
After that, we can move forward including modules that consider the automation of the Workflow, a blogging system for communication between employees and receipt of comments and others by Intranet users, e-commerce modules such as CRM, ERP or resource management Human and accounting and administrative administration, IT management, Interconnection of the company's social networks with the Intranet and any other service or characteristic that we believe is necessary so that our company or business can grow in line with the new rules that it imposes on us. the technology.
Easy to create and use intranet
In addition, it must be easy to use and implement, that is to say that people outside the project should not intervene at any time, such as the IT area, for its creation. A work team on an intranet must be created by any user who has the necessary administration permissions, and must include all the necessary elements Users with the appropriate permissions can create a team workspace for project-specific communication and content .
The same must happen when wanting to access the Intranet. Access should not be limited to computers, be they desktops or laptops. Currently all users have a tablet or a smart cell phone that allows them to make part of the workload more flexible, and that is why by design the Intranet must be prepared to receive connections from portable devices from anywhere and at any time .
Therefore, in the following lines we will tell you why the design of an Intranet is so important.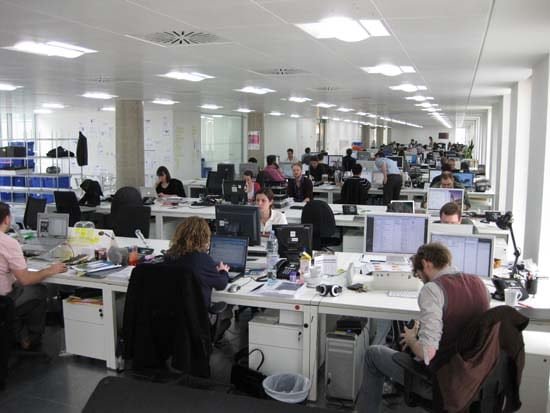 The design of our Intranet
Intranets are usually designed on the basis of three clearly defined phases. The first one is the software phase , that is, the tools that the user will use during their access. The second of these is the content phase, which includes all the information that can be accessed, and the third is the design phase .
This last phase is generally the one that presents the most problems, since the programmers will always emphasize the technical part, and the design phase will be delayed a little longer, since it is the first thing a user sees, and if the Intranet find it difficult to use or difficult to understand, you may not carry out your work to its full potential.
In a scenario like the one described above, the design of an intranet should not be taken lightly, it should be designed in such a way that it is easy to use in all its instances, and also, from any device, with all the tools of software necessary to carry out the proposed objectives.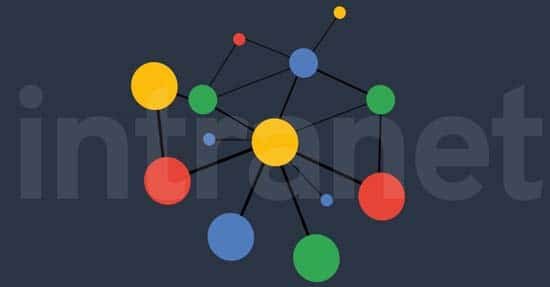 If an intranet offers a good design, that is, the color palette, fonts, images, the arrangement of elements and others have been well chosen, the user will feel comfortable, and it is likely that they will be more deeply involved in the project and perform to its full potential.
The same will happen with the Intranets to which the public has access, if they feel comfortable using it, they will begin to use its characteristics more assiduously, the primary objective of a service like this.
So, in order to create an effective Intranet, but also attractive for those who use it, it is necessary to take into account some parameters in the design. In this sense, it is best to hire a professional web developer or graphic designer, but if for any reason we want to go beyond their assistance, in the following steps we will find excellent information on how the design of a good Intranet should be.
The best tips for creating a useful and attractive intranet
As we know, the fundamental purpose of an Intranet is to allow employees and clients to carry out the tasks that are proposed with the best possible speed and simplicity. That is why the design of an Intranet must be considered from the very beginning, when we are implementing its functions, that is, in the early stages of its development.
This is tremendously important, since a poorly designed Intranet and a well-designed one cost the same in monetary terms, however, the second can offer us high degrees of participation among employees, and also achieve that their productivity levels rise. .
That is why if we want to be successful with the implementation of our Intranet, we can always put into practice some of the tips that we mention below.
The first of the tips to create an Intranet with a good design is perhaps the most important of all: Respect the graphic style of the company, since the Intranet is nothing more than an extension of it, as is the website or the social networks that the company may have.
In this sense, maintaining corporate design guidelines is one of the most important things to keep in mind, since for the user it is the only way to distinguish our company from others that provide the same or similar service. That is why we must maintain the color palette, the various logos and the typography, among all the other graphic elements, in order to maintain the corporate identity without altering.
After having started with the design, keeping the communication guidelines of the company, we can now consider some issues related to ease of use, such as not overloading the Intranet with widgets , or using redundant widgets, using well-defined structures of icons, images and illustrations so that the client or user can search for the information they need in the most visual, fast and comfortable way possible, but without abusing any of these elements, since it could visually overload it.
It is also important to offer all the information that is requested in the easiest way to consult, that is, without separating them on different pages or with gadgets to hide part of it so that the page is more visual. Remember that information is the most important thing on the Intranet.
Another extremely important element so that any intranet can work in the most useful way is the menu design. This element should be simple, but also offer everything necessary so that the user can navigate the site without problems, and find what they are looking for as quickly as possible.
In addition, the design of our Internet must respect the rules of the so-called "adaptive web design", from the English "responsive web design", which establishes that the appearance of the web pages must adapt to the device with which they are being viewed, be it a desktop or notebook computer, a tablet or a smart cell phone.
In summary, our Intranet must offer a design that allows a useful and pleasant use for all users who visit it, on whatever device. Therefore, it must provide excellent visibility, which will allow us to attract the public and users from the very beginning. It must also be eye-catching, meaning that it offers a good aesthetic design but without compromising its functionality at any time.
Likewise, undoubtedly the most important characteristic that an Intranet must provide is ease of use , which is why the entire design must revolve around this concept, so that the employee or client feels comfortable when using its services.
How to create an Intranet
Currently there are several ways to create an Intranet, everything will strictly depend on the needs and purposes that each user has as an objective. Of course, implementing a system for a business with an online presence is not the same as a system where employees can access documents and share data with multiple company departments.
Basically at present there are several different ways to implement an Intranet, the first one being, and the most used by users around the world, the creation of an intranet through a CMS such as Joomla or WordPress, but there are also other alternatives, such as the possibility of using software designed to create an intranet or create our Intranet from scratch with a programming language.
Before starting, if it is our first time creating an Intranet, we must be clear about the following recommendation: start only with what we need, since covering more than what we understand or could experience can lead us to have problems where there was no possibility that existed.
Intranet types according to need
Undoubtedly, one of the greatest challenges we encounter when we begin with the task of designing our Intranet is to understand what precisely we are looking for, and what is truly useful for our clients and employees.
Once we know the requirements that our Intranet must have, we have to reduce the options to the strictly necessary level, which will greatly facilitate the work of finding the right option for our needs among the existing types of Intranet, and it will also result in a much more efficient and easy-to-use implementation for everyone.
Most likely, if our company has grown, we will have to move from the method we are using to share and collaborate, to something much more centralized and effective for everyone. The most common scenario in companies that have not yet implemented an Intranet is the use of various productivity tools such as Evernote, WeTransfer or even the services of companies such as Google with Docs or Microsoft with Office 365.
Although the use of these productivity tools can be a perfectly valid alternative for small companies, when expanding horizons, it is likely that they do not adapt well to a new or broader workflow, which is why the implementation of an Intranet it can be the simplest and most effective solution for all teamwork or customer service problems that may arise in the future.
In the event that we foresee growth expectations, and we consider that the tools we are using now will not meet the requirements to be up to par, we must know that there are two ways to create and implement an Intranet , adaptable to each scenario and each budget, therefore, they can be adopted by companies of all kinds, regardless of the number of employees or the current workflow.
Ready-to-use intranets
The first of these ways to create an Intranet is through solutions called "Ready to use ", which are the best alternative for all companies that, although they have needs with customers or employees to solve, they do not need too complex solutions, since even such a system could delay operations.
This type of ready-to-use solutions, directly hosted in the cloud, offer concrete answers to basic needs such as providing a home page and news feed, group pages, blogging, activity flow log, the possibility of hosting videos, document library and allow, through a suitable design as we saw above, any type of device to be connected to it.
These types of ready-to-use Intranets are just what companies need that do not have the resources or the budget to afford a custom Intranet, which could even become a problem due to the high maintenance costs involved. They have these facilities.
The ready to use Intranets offer interesting advantages for these businesses, however , also have certain disadvantages that it is very important to note. The first of these is that our company will become too dependent on a single supplier, which can be very problematic in the future, as the terms of use could change at any time, thus destabilizing our operations.
Another disadvantage of ready-to-use Intranets are their options, which are normally closed. This means that using this type of solution implies accepting the characteristics as they are, that is, we will have to adapt to the functionalities they offer us, without being able to change a millimeter.
However, the simplicity of implementation is still the main attraction of this type of solution, since it is usually necessary to carry out a few steps to start using them as a tool of our company with really very little experience, which saves us a lots of time in money and training.
Personalized or bespoke intranets
There is no doubt that if the company already has a considerable workflow, it will also have a much more complex structure than one that only requires a ready-to-use implementation. A concrete example of companies that require personalized Intranets are banks or supermarkets, where a method that adapts perfectly to the working method of this type of company is necessary, which means much greater investment and work, but the result is far superior in terms of efficiency and safety.
Among the advantages that a tailored Intranet offers us, we can highlight the possibility of creating solutions quickly and effectively to any issue that is necessary, with software tools specifically designed for the client who acquired the Intranet service.
In other words, if our company requires a certain management module, for example, the only thing we would need would be to program it according to that specific need and then include it as an external or internal service on our Intranet, all in a transparent and secure way.
Also a customized Intranet allows us to look to the future with confidence, since we will be able to implement any other new technology that may be useful to our operations, such as management through Artificial Intelligence, as can be seen in some telephone companies. or banks, with so-called "Assistants" who answer customer questions.
Finally, with the implementation of a customized Intranet we will not depend on the whims of a provider, which will allow us to carry out any change or update in a simple way and in a way that perfectly adjusts to what we want to do.
Use WordPress to create an Intranet
As an example of how to create an Intranet with "ready-to-use" tools , we can use WordPress, which is recognized as the most widely used CMS (Content Management System) tool in the world. With WordPress we can both create a web page and an Intranet with impressive ease. Like any tool of this type, we will always have fixed options, that is, to which we will have to adapt our needs.
But still, WordPress has a lot to offer. In this sense, we can even take advantage of some WordPress characteristics to create our Intranet, such as the user access system, which will make our work much easier, but apart from this advantage.
It also has an impressive library of plugins that allow us to expand its possibilities to adapt it as best as possible to our requirements, such as creating a social network, with characteristics similar to those offered, such as Facebook, including the possibility of publishing statuses. and share various multimedia content.
Likewise, WordPress offers us the possibility of installing CRM modules and other business management systems that can be useful to complement our services, in a quite simple and practical way, with which our clients can access it and register, do inquiries and perhaps an order.
Basically, this CMS is a tool that allows you to host any website. However, WordPress has an impressive arsenal of plugins that allow us to create an Intranet with really few steps, and that offer us all kinds of functionalities so that our Intranet begins to take its first steps, such as bbPress , a free plugin for the creation of forums, BuddyPress , a powerful and also free plugin that offers us the possibility of transforming our WordPress installation into a social network, or BadgeOS , a plugin that allows us to include achievement badges.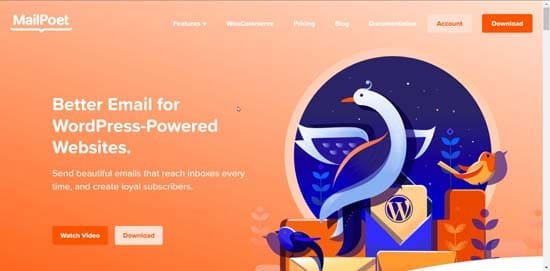 Another very interesting plugin is for example Gravity Forms, which makes it easier for us to carry out forms, Custom Admin Login, which will be useful to modify the user access screen, Mailpoet , designed to send emails and newsletters, Admin Menu Editor, very useful to customize the administration menu, Events Calendar to add event calendars and Dashboard Notes, an excellent complement to add notes and tasks, among many other plugins.
Use intranet software
WordPress has been proven over the years as one of the best solutions for the creation of web pages, and also as it was clear above, it can also be a more than valid alternative when creating an Intranet for our business or small business .
However, as a solution to the needs of a growing company, or in the mood to grow, it can turn out to be a bit elementary and basic in a short time. If we are at the point where WordPress is too small for us, but tailor-made solutions are still beyond our budget, we have a simple and effective solution, but much more functional than a WordPress installation, and that is to install a software dedicated to Intranet.
Another option, less used but that can be better adjusted to the requirements of each company than the aforementioned CMS, is the use of specialized Intranet software, such as Unily, Tribe, Noodle, Vendomia or Igloo.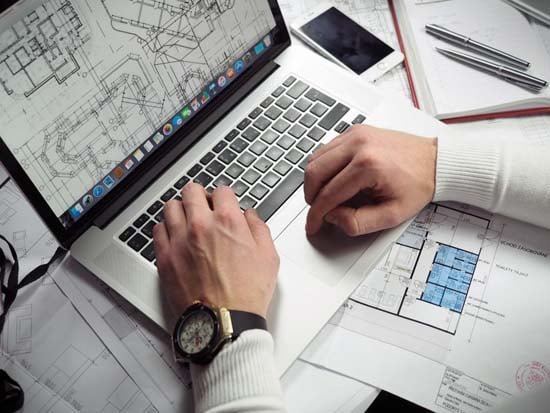 With this type of software for Intranets we will be able to obtain everything we need for our needs, at a much more professional level than with WordPress, but at a much lower price than an implementation from scratch, that is, a custom Intranet.
The most important characteristics of this type of software we can have at our disposal quantities of professional options such as the possibility of managing billing, sales and expenses, project management with the possibility of documenting processes and jobs, publishing on the web and complementing or combine company social media, CRM options, ERP and much more.
As we can see, these intranet software are much more than that, since they can also be powerful management and collaboration tools among all company personnel, since it also allows the possibility of adding event calendars, tasks and notifications for the teamwork, which will allow collaborative work to be much more dynamic and effective.
Create an intranet from scratch
The other option, perhaps the most complicated but one that will offer the possibility of implementing an Intranet truly designed for our companies , is to create an Intranet from scratch using a programming language such as PHP, with which to program all functions, complements and applications. necessary to carry out the operations of the company.
However, as we mentioned, we must take into consideration that this type of tailor-made solutions are an option for companies and businesses with a larger volume of operations, since the investment necessary to carry it out is large, since a programmer will be needed who takes care of the project and many other software and hardware tools.
Without a doubt, implementing a customized intranet is a long-term investment, and we will need a fairly large budget to carry it out, since the services of multiple professionals in the IT field will be necessary, among other expenses. In this sense, we have two paths available: Carry out the design in our company with external or internal programmers or hire a company that is dedicated to this metier.
As we know, hiring this type of service is usually expensive, but in return it will offer us a long series of advantages such as being sure that the intranet will be designed and optimized exactly for the needs of the company down to the last detail, which Of course, it also guarantees greater flexibility and performance, which translates into productivity and then money.
Another important advantage of the implementation of a customized Intranet is that we can make it grow as much as our company grows, which will allow us to always be safe and with total freedom with decisions, since everything is based on the same system.
Also having created the code of all the software allows us to have a freer range of action, since we can decide when and how said software will be updated or modified, which we can do according to our needs, and not due to the whims of a software vendor.