What is Computer or Information Technology
The terms of technology and information technology , when presented separately, can refer to specific issues of both world, but is this the same when it comes to the concept of Information Technology?
If you have asked yourself this question, surely the answer has been that information technology or Information Technology (IT) is basically synonymous with the people you call when you need help with a computer problem .
That is what the majority believe. However, despite the fact that this point of view is not entirely incorrect, it underestimates the scope of this professional activity.
What are you going to find here? Basic concepts about Information Technology and the differences that exist between the two. Characteristics of information technology and IT Management.
If you are looking to understand what information technology is and all its peculiarities , you have come to the right place.
What is Information Technology
Basically, the so-called IT, as its name indicates, is based on the study, development and practice of computer systems , especially with regard to the use of software and hardware .
That is why its activity within the world of computers could be briefly defined .
In addition, it could also be said that computer technology deals with all the processes and means required to process information.
It is clear that with the exponential advancement of the field of technology, today the term "information technology" must be used for a greater platform when it comes to computing .
Bear in mind that ultimately, behind each new equipment, behind each new task developed by the software, lies the technology, allowing it to extend its uses to unimaginable places.
Today life would be unthinkable without technology!
If you look at it, technology is present in your home, in your car, in your workplace, in the electronics that surround you, that is, everywhere , and ultimately this makes you an active part of a true computer and digital revolution .
It is that technology must be at the service of man. It should always pursue in order to make life easier and more enjoyable for us . Because technological innovations seek to improve and simplify our existence. A clear example of this is artificial intelligence .
What are the uses of computer technology
Surely you are wondering if the applications of computer technology cover everything that is related to computers .
Although it is true that today computer technology can cover many aspects related to computers, the truth is that it generally applies to business computer developments.
In other words, computer technology at this point becomes more relevant in the world of development and design of networks and complex databases , which is in charge of professional computer engineers and technicians.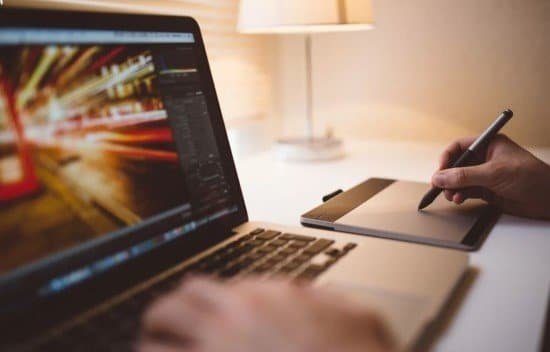 Keep in mind that basically computer technology is used for the following fields:
Administration and data management.

Creation of information network.

Database systems design.

Software development.

Management information systems

 .

Development and implementation of computer systems.

Systematization of processes.

Automation and data processing.

Services and storage capacity.
Difference between technology and computing
As you have seen, computer technology is a concept in itself, but the truth is that there are also differences between the two terms .
The truth is that it could even be said that there is a marked difference between the concepts of technology and computing .
Keep in mind that technology is a set of procedures and techniques that allow the design and manufacture of tools , and then with them modify the environment in which man is to try to make it more habitable.
This has been the case since the dawn of Humanity.
On the other hand, computing is a science that studies the automatic processing of information using electronic devices and computer systems .
To achieve the objectives of developing and implementing computer systems it is necessary to use technology and its rules.
So, could it be said that although both concepts go hand in hand, computing requires technology to be able to develop?
Of course!
But then, what are the aspects that differentiate computer technology from information?
What is computing
It allows to automate information.

It does so through electronic equipment.

It allows to develop software.

It allows to develop hardware.

You use the software and hardware 

for your purposes

 .
What is technology
It is a set of skills and knowledge.

It has a precise objective.

Covers processes.

It covers the application of the equipment developed.

Its objective is to satisfy needs and solve problems.
What is computer technology
We could then say that:
"It is the study, design, development and implementation innovation, support or management of computerized computer systems, particularly software and hardware applications" (according to the Computer Association of America)
Basically, computer technology works on information making use of hardware and software , to:
Data storage.

Data protection.

Data processing.

Transmit the data.

Recover the data.
Computer communication technology
The concept of Information Technology of Communication comes from the English "Information and Communications Technology" . That is why this field is known as TIC , by its acronym in Spanish.
So what is ICT?
ICTs are a set of technologies that are applied to produce, process, store, transmit, communicate and provide access to information . This can be made up of different elements, including texts, sounds, images and others.
Bear in mind then that ICTs have allowed the generation of new forms of communication , achieving a notable improvement in this field.
ICTs have made communication more efficient , since they have facilitated access and information processing, as well as reducing data management costs.
ICT characteristics
It could be said that the main characteristics of computer communication technologies are:
Immateriality: Intangible

 data is managed, to which all those who make up a network can have access in a transparent and immediate way.

Interactivity: They

 adapt the system to allow the exchange of information between machines and users.

Interconnection:

 From the connection of independent technologies it is possible to obtain new resources and solutions.

Instantaneity:

 No matter the distance, ICTs allow the transmission and access to information immediately.

Digitization:

 Beyond the information format, it is transmitted digitally, that is, through digital transformation it can be represented in a single universal format.

The omnipresence:

 It is found in all areas of society.

Innovation:

 Technological innovation, advancement and constant development of ICT makes data manipulation become more and more efficient, optimizing processes.

Automation: It

 makes use of tools that allow the automatic handling of information. This achieves higher productivity.

Diversity:

 They can be applied to the most diverse fields and with different objectives.
Types of information and communication technologies
Within the world of ICT, there are three different types of computer communication technology , which vary according to their use.
These are the following:
Computer networks
They are based on the connection of several computers , which is why they are considered communication systems .
With networks it is possible to exchange and share information and resources , so it is possible to achieve homogeneity and effectiveness in the processes.
Of course, for networks to work, they need the following elements:
Equipment and Terminals
These are the access points that users have to access the information .
In fact, all the devices that are part of information networks could be included here , including, among others, the following:
Computer

Operating systems

Cellphones

Tablets

Video game consoles

Audio and video devices
Services
When speaking of services within the so-called ICTs, the concept refers to all those services that are offered through networks and equipment .
There are a huge number of services that are part of networks . Here are some of the best known examples:
The email

Online games

Cloud storage

E-commerce

Online banking

Streaming

The blogs

All information search
Keep in mind that every time you use your computer to connect to the WiFi network and access YouTube, for example, you are definitely using ICT.
Did you imagine it?
IT Management: Technology and information in companies
In order to improve production processes and the final results in the commercialization of products in the market, most of the organizations worldwide have begun to implement a complete information system for years .
Of course, this system has been based on computer tools .
This has allowed total control of operations to be achieved.
What is and what are the objectives of the IT Management
The first thing you should know is that the so-called IT Management arose from the combination of two fundamental areas of companies , such as technology and information management.
So you ask yourself , what is the objective of IT management?
Well, basically its main objective is to achieve the proposed goals through an efficient organization of production.
For this, use is made and state-of-the-art technological elements and computer tools are implemented in the process .
The Information Technology Management
Also known as Information Technology Management, the IT Management is dedicated exclusively to the management of all the technologies used for the management of relevant information in a company.
The main objective of this is to be able to improve business and productivity .
That is why IT Management involves, among other things:
Information management.

The administration of the networks.

The administration of human resources.
Custom or pre-designed system
Surely you have heard of various tools that were developed to implement the appropriate computer systems for each case .
However, most companies prefer to contract the services offered by a provider , since they can even obtain a solution tailored to their needs.
It is that in some cases those ready-to-use tools may have limits on their functionalities.
Sometimes companies make the mistake of developing their own custom internal tools , which usually only focus on problem areas in the company.
In this way, the rest of the sectors of the organization lack adequate management . Consequently, the production chain is weakened due to the lack of accessible information for its actors in its different links.
Therefore, the ideal is to hire the services of consultants specialized in the field.
Thus, companies can know exactly what the organization's own needs are , and based on this, know what are the tools and equipment necessary in each case.
Keep in mind that in order to achieve the desired results, it is essential to implement tools that can be fully integrated into IT Management .
This area will facilitate the administration of the information and the technology used to manage said data, ensuring access to them from all sectors of the company.
It is a key factor to establish the necessary guidelines for the implementation of an information system based on computer technology, which is under the constant supervision and evaluation of the IT Management.
5 key qualities that an IT Technology Manager should have
A few years ago, it was common to find this guy specializing in computers in companies.
Any problem that arose, no matter the area, was solved by him. He was like a computer savvy!
With the growth of companies and the need for an IT infrastructure to match customer satisfaction, these same companies were forced to create a technology department and hire a manager.
Today, in addition to being attentive to developments in the global market, the CIO (Chief Information Officer) must be aligned with the growth strategies of the company .
Of course, to occupy such an important role in the company, it is necessary for the IT manager to have a series of essential qualities . Do you want to know what they are?
Here we tell you:
Leadership
Knowledge, organization and high communication power are virtues that make up leadership.
The CIO who has the necessary technological know-how to develop intricate projects , but does not master the ability to speak to a diverse audience and 'sell' IT as an enabling resource, is at risk.
The leader is capable of forming a solid and motivated team , effectively contributing to make things happen in the best possible way.
Passion
Successful executives fully indulge in what they love to do!
What is expected of a good CIO is that he is always hungry for technological knowledge , in search of solutions that simplify not only the departments of his company, but mainly the businesses of his clients.
The IT manager who is passionate about what he does always finds a suitable solution for every need.
Future vision
At the same time that he is aligned with the policy of his company, the CIO must not fail to cultivate a vision for the future.
In addition to anticipating problems, you must be able to create skills that can later become needs.
This is how business goes!
Ability to control good suppliers
You need to develop sufficient insight to distinguish good providers of products and services. After all, not all salespeople are 100% concerned about their company's business.
In recent years, with investment cuts in IT, many CIOs have been forced to build that capacity quickly.
More than that, the CIO must be able to explain not only how the IT department can be paid, but also show how it can generate profits in other sectors of the company.
Creativity
Is it rare that creativity is suggested as a required attribute to a CIO?
Actually, taking a fresh perspective, you can see that taking an entire company to a higher level requires a dose of creativity .
The greater the imagination of the IT manager, the more appropriate to the reality of the company will be the solutions found to face the challenges. And challenges are a constant in the corporate environment!