An ISO image is one of the best ways to  make an exact replica of a DVD, CD or Blu-Ray to keep the original safe, but it also offers other advantages such as the ability to run games and applications without the hassle of having to insert the physical environment in the computer, which also generates a better performance.
Likewise, the ISO image allows us to make good savings with the optical discs that we have to buy to make these program backups , since they can be treated in the same way as a file, that is, it allows us to be able to record several of them in a same support.  This is possible thanks to the fact that generally the original game or program does not occupy all the available space of its support. The advantages of the ISO image are many and very useful,  and if you want to know more about them, we invite you to continue reading this post.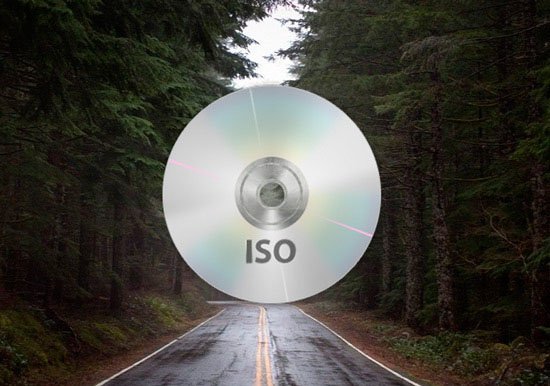 What are ISO images?
Basically,  an ISO image is the result of a CD, DVD or Blu-Ray copy made with a disc burning software  that provides this option such as CDBurner XP, ImgBurn or UltraISO, a copy that will contain an exact image of your system of files with all their attributes, specifications, and startup items.
This format allows developers to distribute complex programs with many elements in a kind of capsule, which is why many of today's applications are available in ISO format, including Microsoft Windows, Office ,  and all Linux distributions . We can also create an ISO image of the content of the hard drive to make a backup of it,  which will facilitate the task of rebuilding everything if something breaks on the PC.
Work with ISO images
Before being used, an ISO image must of course be created, which we can easily do with any burner that supports this function such as  CDBurner XP, ImgBurn and Free ISO Creator.  Once we have  the image of the hard drive, CD, DVD or BR  in our hands, we can start working with it.
As a first measure, we have to understand that an ISO image can be stored and executed (mounted) by software such as  Virtual Clone Drive, Daemon Tools  or  even with the tool intended for it in the most modern versions of Windows .  It can also be recorded on an optical disc or a pendrive using one of the hundreds of applications on the market for this type of task:  Nero, CDBurner XP, Free DVD ISO Burner  and many others.
What is mounting an ISO image?
The assembly of an image using the aforementioned tools allows us to have the software available on our computer without having to resort to the relevant optical medium,  that is, instead of introducing the medium in the reader, we access the image that we have stored on the PC .
This procedure of storing applications in an ISO image is very common in especially large games,  and it will behave in the same way as if we had run it from the reader, however it will do it much faster, since the program will not have to wait for the rotation times of the reader  or other factors that slow down the reading of data.
Now if we simply want to  make an exact copy of the contents stored on the optical disc to have a backup copy of them, we simply re-record the ISO image obtained directly on another optical medium or even on a memory or USB pendrive.
ISO files
At this point we should clarify that ISO images are not a file format per se, but rather a protocol for their encapsulation, precisely ISO 9660 or UDF, (Universal Disk Format). Although of course there are ISO images with the file extension ".iso", the truth is that there are many more on the market, as many as the developers who are dedicated to creating applications to be able to read and create these ISO images.
At this point, the best known and most accepted are the ISO "CUE", "BIN" and "ISO" images, however there are many others such as NRG , the Nero Burning Rom format , CIF , the Adaptec Easy CD format. Creator, CCD , Clone CD format, MDF , Alcohol 120% program format, UIF , MagicISO format, DAA , PowerISO format, IMG , ImgBurn format and others less known like CSO , Daxter format Creator, BWI , the BlindWrite program format, ISZ , the UltraISO program compressed format andP2I , the Power2Go format, among many others.
All of them offer their own advantages and disadvantages, always depending on the characteristics that their developers have included in the respective applications designed to read and write these proprietary ISO images.
Burn ISO Image to USB
Obviously, storing or recording an ISO image on a pendrive or USB memory is the same as doing it with any other file, that is, we drag it to the unit and drop it into it, as simple as that.
Now, if what we want is to record an ISO image of an operating system on a pendrive with the purpose that said OS boots from the unit, things change radically, however, we must not be aerospace engineers to be able to achieve it, we only need a little patience and the right tools. In this sense, to be able to record an ISO image on a pendrive or USB memory card does not require much.
The first thing we will need is a pendrive or memory card of at least 8 GB of capacity, although depending on the size of the image that we want the ISO that we want to record could be 4 GB. At this point we must take into account if we are going to use the image as an operating system inside the pendrive , a method known as "OS Live", for which we will need the storage unit to have enough working space.
On the other hand, if we will only use the ISO image on the pendrive to install an operating system or memory testing applications, such as TestMem86 +, if the storage unit has the necessary space, it is perfect.
Then, of course we will need the ISO image that we want to burn on the pendrive. We can obtain this on their official sites or on any of the free application download pages that exist on the Internet.
Programs to burn an ISO image to a pendrive
Once we have the ISO image and the pendrive, we will need the software. In this sense, there are many very good alternatives, such as Rufus, which is perhaps the best application to burn an ISO image to a USB stick.
Rufus is free and available for Windows, MacOS, and GNU / Linux. In addition, it is in Spanish and has a portable version, so we do not have the need to install it on our computer. It is also extremely easy to understand and use.
Now, the necessary steps to burn an ISO image to a USB stick with Rufus are the following:
Step 1
We connect the pendrive in a USB port.
Step 2
We run Rufus.
Step 3
We select the location of the pendrive in the "Devices" menu .
Step 4
We select the type of boot and the image that we want to record on the pendrive. We can do this in the "Boot choice" menu . Then we select the location of the ISO image using the "Select" button .
Step 5
When we have completed all the steps, all that remains is to click on the "START" button to start the copy.
IF everything has worked correctly, we will now be in a position to use the pendrive with the newly created ISO image.
conclusion
ISO images, as we could see,  offer a long series of benefits that can be very useful in various scenarios,  and if we know how to implement them intelligently we can stop worrying about many aspects such  as the wear of optical media  or speed with which have been recorded.