What is a NAS and How to build one?
The low prices of computer systems and their peripherals that the market currently shows, makes it possible that the acquisition or renewal of computer resources for our work or home is not an impossible idea, indeed, it even allows us to use systems that were previously only available. available for business and industrial settings.
This is the case of  NAS or Network-Attached Storage , called by its acronym in English, which is a  data storage system that works through our network.  In this article we will learn how a system of this type can help us share and manage content.
In this post we are going to know a lot of information about this network storage system, even how to build a NAS system with few resources.
NAS: What are they and how can they help us?
A  NAS  is an extremely practical, useful and economical way to achieve  a centralized data storage system , which can be accessed by all the computers on the network that are connected to it, thus facilitating the management and safeguarding of all the material. that does to our activity.
Basically, a NAS is a network storage technology that gives us the possibility of concentrating and storing all kinds of content in a single device, so that they are always available to whoever requests it through the network, regardless of the state of the computers. that make it up. This means that we will not need any of the PCs connected to it to be turned on to find the desired material.
In this context, if we are able to generate a good protocol for monitoring and storing the content that is created in our work,  we can ensure that all files are always available and safe , so it is also one of the best  tools for backup  that we can find today.
A Network-Attached Storage is made up of a processor, one or more SATA hard drives, usually in RAID mode, and it also integrates a Linux-type operating system  to control transactions and network tasks. This degree of autonomy allows it to be extremely independent, which, as we mentioned above, allows us to have total control of the data and files, a very significant detail to take into account in the event that any of the computers on the network fail.
It should be noted that since it does not have data entry interfaces such as keyboard or mouse, nor display interfaces , the user must access and manage the NAS through a web client.
But not only at work we can take advantage of a NAS system, since also at home it can provide us with a very good amount of functionalities that will improve our multimedia experience, since in addition to the storage and backup functions , through this device also  We can share all kinds of multimedia files such as images, videos and music with any of the computers available at home and away from it.
This is possible since some NAS models incorporate technologies such as DNLA, through which we can have  a multimedia storage system capable of serving content of this type to many kinds of devices  such as smartphones, televisions, computers and photo frames, as long as it is are connected to the network.
Currently,  the average capacity of NAS is 2TB , enough space to be able to use it in a wide range of functions. Some of the tasks in which it can be very useful are, for example, as a file server, FTP server, backup server, encrypted remote replication, a function that allows us to keep copies of the data on other similar devices, which guarantees a superb safety structure in case of failure.
A NAS can also be used as a web server, database server, print server, multimedia server, download server for Torrents and surveillance server through cameras, among others.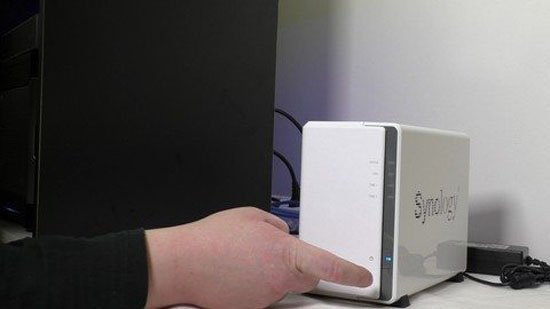 As we can see, it not only allows us to share files, but it is also a formidable platform to face any type of project.
Definitely,  NAS devices are becoming one of the most effective and simple solutions  that we can find for storage, due to capacity and flexibility, although for its operation it is necessary to have a network installed, the truth is that with the appearance in the market for cheap and high-performance wireless routers, and the ease with which we can now connect computers and other devices to them, it is practically impossible not to have a network set up and in use.
It is only a matter of evaluating our needs and economic possibilities.
How to build our own NAS
The need to store files and access them from any device and from anywhere is increasingly common in the small office and home environment, and that is why  more and more users are thinking about the acquisition of a NAS server .
At present , network data storage technology , known as  NAS (Network Attached Storage) is  no longer exclusive to large companies, and we can find a wide variety of NAS devices from renowned manufacturers specially designed for the home environment and for SMEs. .
Unfortunately, one of the main factors why this type of technology has not become popular enough is its price,  many times higher than a next-generation computer.  This hurdle leads us to ask ourselves a simple question : Is it possible to build our own NAS and save a good deal of money?
Fortunately, the answer is yes, and in addition to saving money that we can make by  manufacturing our own NAS,  we also have the possibility of  building it according to our own current and future needs.
That is why from this point on we will find all the necessary information to start  up our own NAS,  an adventure that we could also consider as a more than important step to make our work more flexible.
Cabinet size: which one is correct?
Before making the decision to acquire a cabinet where to build our NAS,  the first thing we have to take into account is what type of NAS we want to build. At this point, defining the size that it will have is one of the main concerns that we must keep in mind,  since it depends on multiple factors such as the space available to locate it,  the number of storage units that the NAS will have.  and of course the budget available for investment.
In the event that we are short on budget, the truth is that the enclosure where the NAS will be housed can be built with practically anything that can be drilled. However, before we get to this extreme,  we must try to get a PC case even if it is used. A cabinet with these characteristics can be very inexpensive and can be found practically anywhere.
Nowadays, computers are replaced so frequently that it is even possible to find an old PC, including an enclosure and hardware,  with which to build the project, with which we would only have to buy the hard drives and a few other components.
Regarding  the size of the cabinet, as  long as we have adequate space to locate it, it will not be a problem, in fact, the bigger the better,  since we can incorporate a greater number of disks without it being a problem.
What hardware do I need for my NAS?
Contrary to what you might think,  it is not necessary to have very powerful hardware to enjoy the benefits of a NAS at home or in the office.  What's more, overdoing the NAS hardware can mean more power consumed and more problems dissipating the heat generated by these components.
This means that we can  use an old computer to build our NAS,  since an old Dual-Core will be more than enough. In the event that we have to buy new components,  we must ensure that they are economical in energy use and caloric dispersion.  Nor does it need to be capable of developing a lot of Ghz. speed as it is not necessary.
On the same plane is the motherboard, which may be the most basic that we find. The only point we have to worry about  is that the motherboard provides as many SATA ports as possible,  since the capacity of the NAS will largely depend on it. It is also important to make sure that the motherboard provides functions such as USB boot and wake-on-LAN. The RAM memory that the equipment will have is not a point that should worry us much, since with 2 GB of RAM it will be more than enough.
As for the power supply that the NAS must have,  it will not necessarily have to develop many Watts of power,  since to power everything that a device of this type needs,  only a standard power of between 300 and 450 Watts will be necessary.
The most important point of the NAS: The storage capacity
Storage capacity is the most important factor in building a NAS,  since what we can keep in it will depend on the number of disks we add to the set.  At this point, it is best to purchase 7200 RPM hard drives, since when transferring data they do so at a higher speed.
The amount of them on the NAS will obviously be based on our own needs,  but a good idea is to start with a storage unit of at least 1TB. capacity.
Building the NAS
The assembly and internal arrangement  of the components that will make up the NAS  does not differ at all  with the assembly of any desktop computer, except, perhaps, in the case that we have included several hard drives in the project.
After the assembly and start-up of the NAS, we must make sure to enable the function called " Wake on Lan" ,  "Wake on Wireless LAN (WoWLAN)"  or  "WoL",  in the BIOS of the PC, which will facilitate the task to remotely turn on this equipment in the event that it is in sleep state. It is also a good idea to enable USB booting.
Installing an operating system for the NAS
There is no doubt that  one of the most popular alternatives in NAS operating systems is FreeNAS.  This is because it is free, since it is a free and open source project, but also because it is very powerful and easy to configure and use, therefore it is ideal for all those users who do not have much knowledge in the field .
However,  we can also use any other operating system such as Ubuntu, Windows or Openfiler,  but the difference between these and FreeNAS is that the latter  is an operating system that has been specifically designed for NAS,  and therefore only includes the necessary options for be used for this purpose,  without unnecessary tools like Paint or OpenOffice.
In the event  that we want to install FreeNAS on our new NAS , we can do so  by clicking on this link.
conclusion
As we could see,  the assembly of a NAS and its subsequent commissioning  is not a task reserved only for system administrators or specialized technicians, since with just a little knowledge and patience,  we can have a device in operation that will greatly increase flexibility. the way we access our documents. But in addition, this type of system is very low-maintenance, and will not give us major problems until the end of its useful life.
NAS or The Cloud: What is the ideal storage for my needs?
It is well known that we do not have to be business executives or professionals in any field to require remote storage services , since smartphones, tablets and notebooks have pushed us to change our habits and get rid of our desk or preferred location of the house to start using all these devices even simultaneously, which requires that our documents in them be synchronized.
In this sense,  one of the best ways to do it is through the cloud,  since it allows us to have all the documents synchronized regardless of the operating system and equipment we are using, as well as other very interesting advantages.
However, it is not the only existing method,  since as we saw above in this post we can also have the services of a NAS,  a device that allows us to store our information in one place, but unlike storage in the cloud, we can have it at home, with all the benefits that this entails.
From this point on we will know what are the advantages of each of these storage systems,  and in what situations each of them can suit us.
NAS Network Attached Storage
Before starting, you need to define what a NAS is. E ste device is basically a storage system that is added to the network, which is accessible by all devices connected to it. It could be said that  a NAS is a combination between storage in the cloud, since we can access them remotely, and local storage, with the advantages regarding security that this fact means.
The NAS inside house, in addition to a processor and memory, hard drives, the amount and storage capacity of which depends on the price they have on the market. The more disks, and therefore storage space, the higher the price.
Among the most outstanding advantages of the NAS  stands out the security of having the data storage hardware in our own home,  but being able to access them remotely. We can also share the data they store with other users.
Document storage in the Cloud
Storage services need practically no introduction,  since companies like Google, with its Drive service, or Microsoft with OneDrive, popularized them by making them available to all types of users.
Basically,  cloud storage is an amount of disk space on one or more external servers that we access through our user account, be it Google, Microsoft or Dropbox. Even Microsoft has come to include it as part of Windows by default, so users who want to use cloud storage can do it more than easily.
Advantages and disadvantages of NAS and the Cloud
Both systems have advantages and disadvantages, and they mainly have to do with the type of user we are. That is why we must consider its use according to the points mentioned below.
1. Security
The first question we must ask ourselves  is whether we want our data to be stored and manipulated by third parties  through their cloud services  or to keep it safe and free from prying eyes in our own storage system.
Most likely at this point, the answer depends on the type of files we have to store.  Although we must also ensure that the conditions of service stipulated in the contract do not work against us. In other words,  what rights and obligations we will have to store our files in a certain service.
Another important question has to do  with  how secure is the storage system that we are going to choose. Undoubtedly many of us still remember  the scandal that occurred with iCloud, Apple's cloud service.
In this sense, security in a NAS system is perhaps more rigid, since the files are at hand, and as long as we do not access it through a public network, they can guarantee good security.
As for the technical, that is, the hardware, the NAS system is much more insecure than its counterpart in the Cloud , since like any other electrical device such as the TV, it can fail due to problems such as overvoltage or other technical problems, even to the total loss of the data stored inside.
In this sense, in the Cloud, as  long as the company providing the storage service does not disappear from the map,  our data will always be available, since having a copy of the data on other servers in case of loss or destruction is part of the contract. ,  even if we use the free version of the service.
2. Ease of use
While  NAS servers have become increasingly user-friendly over the years,  the truth is that they still require installation, cabling, and configuration, something that many users are unwilling to deal with.
In this sense, cloud storage is much easier to use, since in most cases it  only requires that we install a client to start uploading and downloading files , even through a folder that behaves in the same way as any another on our team. It is so transparent to use that after a certain time we forget that it is a location in the cloud.
3. Performance and storage capacity
In both cases, when it comes to accessing the NAS or the cloud remotely,  the performance of the transfer rates is affected by the load on the network,  that is, the traffic that circulates through the network.
But when it  comes  to  accessing the NAS directly from our local network via Ethernet or Wi-Fi,  the landscape changes substantially, with upload and download speeds being limited practically only by the speed and health of our network.
4. The most important factor: the price
This point is one of the most important factors when selecting a storage method,  and it depends exclusively on the type of activities we do.
If we are users who usually  only store small documents, images or a few songs and videos,  the best alternative is undoubtedly The Cloud, since we can even make use of free storage space, which can be up to 15 GB. Note that  we can also buy more for little monthly money, it  all depends on the number of files we have to store.
On the other hand we have the NAS,  the most obvious choice for all those users who store large amounts of files in order to have them available on all devices.  In the long run, storing a lot of information in the cloud ends up being more expensive than buying a NAS.