What is a drone? What is it for?
One of the technologies that stands out the most and draws everyone's attention in recent years are the so-called drones, small unmanned flying devices that can be controlled remotely. Obviously, a device of these characteristics would surprise anyone who raised their head and saw a drone flying over the city ready to deliver a package or carrying out surveillance tasks, a worthy science fiction spectacle, which is not fiction at all.
Developed and put into service a very few years ago, drones can be used in countless tasks that humans cannot or do not want to perform, or are simply too dangerous such as exploration or cleaning of toxic waste, and how could it be otherwise, for war purposes. In this megapost about drones we will know all the details of this fascinating technology, which can even be used at home.
What is a drone? What is a drone for?
Drones are an extremely useful tool for forest fire control, geology, agriculture, construction, and traffic control and analysis in large cities, among many other tasks, since drones are very inexpensive to operate, They practically do not require inputs or fuels for their operation and do not endanger the lives of those who pilot it.
But also the drone itself has a value at least 60 times less than a helicopter. In this sense, the flexibility and the possibility of being able to control this device from a distance while keeping its operator out of danger, is the appropriate response to this type of situation.
Drones and the work humans don't want to do
For example, a significantly striking implementation of drones is the one used in livestock to control and graze, through cameras mounted on these drones, herds and livestock in general. Notably, the videos obtained from these cameras can then be uploaded to YouTube, for example, for training or other purposes.
In the case of agriculture, these flying devices are presented as a work tool of inestimable value, since through it processes can be improved and production optimized, mainly due to the ability of these drones to control, in all weather conditions, agricultural crops much more safely, quickly and efficiently than with current methods.
Drones and the work humans don't want to do
As we mentioned earlier in this article, drones are used to control, manipulate and clean harmful or polluting materials. In the event of disasters at nuclear power plants such as the one in Fukushima, Japan, and radioactive materials released into the air must be cleaned up, drones could fulfill this responsibility without compromising human life in any way. Unfortunately, by the time the disaster occurred in Japan, this technology was not yet highly developed, however drones such as the T-Hawk have been used to take pictures of the state of the reactors.
The use of this T-Hawk was crucial to obtain a detailed view of the state of the interior of the reactor and obtain photographs and other data with which to estimate the damages produced and thus develop a cleaning plan and containment of future leaks. It should be noted that all these reports could not have been achieved without the intervention of a drone, since it is impossible for human beings to survive at this level of radiation.
Playing with Drones
However, not all the uses that can be given to a drone have to do with dangerous or industrial operations, since recently simpler models designed with the purpose of being marketed in areas more linked to recreation and leisure have been introduced to the market. free time such as photography, video, or augmented reality games.
In this sense, one of the most interesting games that are made with drones are the so-called Air Grand Prix, very popular in the USA and France, and where the unmanned vehicle has to overcome a series of obstacles at high speed.
In the field of video and photography , drones have begun to be used to mount cameras and thus be able to take aerial photographs of weddings and other social events, as happened in the 2014 soccer world cup, based in Brazil, in which the Drones were used in part for the televising of the game and also for the control and identification of problems among the crowd of attendees.
Drones and their commercial use to deliver packages
Recently Amazon, one of the world leaders in online commerce, has obtained the necessary permits from the Aviation Administration of its country of origin so that in a short time it begins to experience in a real way the technology of drones for the delivery of packages .
In the same vein, Swiss International Airlines has also begun to experiment with the use of quadcopters to send packages of up to 1 kg at a distance of 20 km.
Another very successful company trying to profit from the qualities of drones is Facebook, which has launched an unmanned vehicle capable of reaching 18 km in height. This device, with the size of a Boeing 737, weighs practically the same as a small car, and was developed with the purpose of bringing the Internet to regions of the world far from the centers of power, where the necessary infrastructure to have this service it is almost nil.
However, not all uses for a drone are so sophisticated, since even businesses in the gastronomy industry make use of drone technology, as in the case of a small restaurant in Singapore, which uses drones to take away. orders to your customers' tables.
Drones and family
Even much smaller infrastructures like that of a family can take advantage of drone technology, since as Chris Early, an American who uses a drone daily to follow his daughter on the way to school, has verified , It is a more than useful tool to ensure that your 8-year-old daughter does not stray from the correct path and reaches her destination safely and safely.
Leaving aside the moral and legal considerations of this act, we are still amazed at the things that drones can do for us, and who knows how long it will take until they become indispensable for people's daily lives, as happened with smartphones. and Wi-Fi.
A drone can also hurt
Unfortunately, something as practical, useful and interesting as drones can obviously also be used to carry out criminal acts, as happened in Tokyo when a drone equipped with a camera and liquid was found on the terrace of a government building. radioactive, which although it was not dangerous to human life, the truth is that it could have been.
In this case, the authorities explained that the fact was taken as a form of warning, given the potential for harm that a drone used with malicious intentions has.
Ethical considerations of the use of drones
What happened in Tokyo opens a heated debate about the limits and freedoms in the use of drones, both privately and by companies, since the use of them is not regulated, anyone with the money and the necessary knowledge you can acquire a drone, and use it as you please.
This in short is very dangerous, since there are no flight records or permits of any kind for the use of a drone, illegal acts can be carried out, which can even be very dangerous, without leaving traces due to nature itself. of the drone, small and silent.
In the private sphere, the use of a drone for the purpose of, for example, spying on our neighbors in order to rob them, can raise criminal problems that are not yet legislated, and therefore the authorities cannot act specifically on these. practices.
However, the real danger of misusing a drone is not so much in what could be done with them, but in how heavy they are when they fall on the head, being controlled by disrespectful people, and that they also do not maintain to the appliance in a state where it does not pose a danger to others.
Cheap drones
Until not long ago, owning a drone was something reserved only for those who had a good budget, since the price of these flying devices was prohibitive for most of the people interested in them. Although in this sense the prices of high-end drones have not decreased, the truth is that today we can find cheap drones on the market that can satisfy our curiosity and need to own one.
Of course, we should not get too excited, since cheap drones are designed for amateur use , that is, little more than raising them, seeing how they fly, running races and little else. If it is a little more complete and has a camera, we can also have a beautiful aerial view of our surroundings. But unfortunately, the list ends here.
Despite the limitations that cheap drones can have, this does not mean that they can offer us many hours of fun. For this reason, from this point on we will find the best cheap drones that can be purchased with any budget.
Cheap drones to buy
Cheerson Cx10a: There is no doubt that one of the cheapest and smallest drones on the market is the Mini Drone Cx10a Cheerson, a device called "Nano Drones", which are special for making them fly indoors, due to their size. This particular drone offers excellent flight control, which allows us to take it smoothly around any corner without having accidents, at least that can be attributed to the device itself.
Without a doubt, the Cheerson Cx10a is one of the best alternatives available if you want to start with the world of drones. It should be noted that this cheap drone has a rechargeable battery, which can be recharged using a USB cable, which is included in the package along with 4 replacement propellers.
FQ777-124: Another excellent cheap drone is the FQ777-124, a nano drone that offers a significant amount of features, which make it a more than interesting alternative to consider. Among these characteristics we can mention for example that the remote control, which is also used as a transport box, is capable of charging the drone's battery while we are not using it.
It is also interesting to note that this cheap drone is equipped with a gyroscope of 6 – axis, which makes it truly stable and easy to fly even for the less experienced user on flights of drones. Other useful features are a dedicated key for the "Return to Home" function and the possibility to toggle between flight modes 1 and 2, which can be done simply by flipping the switch that the FQ777-124 has on its back cover.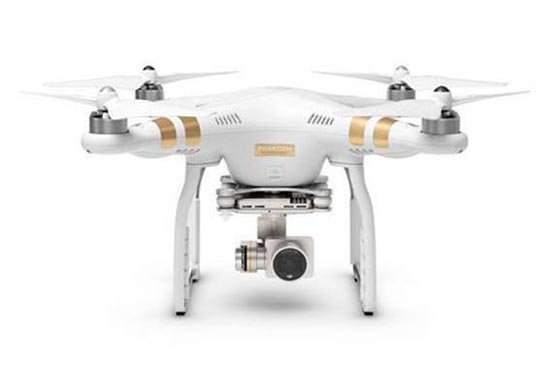 In addition, this cheap drone is well equipped in terms of accessories and spare parts, since the packaging contains replacement propellers, rotor protector and landing gear, which will be useful to protect the drone's motors in case of a hard landing.
Syma x12s: The Syma X12S is another cheap nano drone that offers very interesting features and an excellent construction, how could it be otherwise coming from one of the most important RC manufacturers in the world.
In addition to its appearance, very careful and with very well finished finishes, it offers a series of characteristics that other cheap drones do not see, such as automatic orientation, better known as "Headless", propeller protection, an excellent safety measure , and rear and front propellers of different colors, which can be useful in the orientation of the drone.
However, the best thing about this Syma x12s is undoubtedly its stability and ease of handling, so it can be operated even by people with no experience in drone flying. It should be noted that the battery is rechargeable through any USB port.
If we balance price and features, there is no doubt that the Syma x12s is one of the best alternatives to start flying a drone.
Limitations of cheap drones
We have all seen on YouTube or on TV how drones are capable of filming fantastic aerial shots with a cinema quality and also at an impressive height. Or how they are capable of transporting heavy loads from one place to another. However, with the cheap drones that we have mentioned in this post, we will not be able to do these things, since they have been designed for other purposes, such as learning, but mainly due to other limitations such as autonomy and robustness.
In this sense, the autonomy that these cheap drones can reach, that is, the distance they can travel before their battery runs out, is approximately 5 or 7 minutes, which obviously does not allow us to go very far. Another negative aspect of cheap drones is that they do not have a camera , nor a way to install one.
This is due to size, and although there are small cameras on the market, the truth is that these types of drones are very small in size , and they do not have the necessary power to take flight and carry a camera. In this same sense, cheap drones do not have the necessary power to be able to make them transport anything, in the event that they bring some type of mooring for it.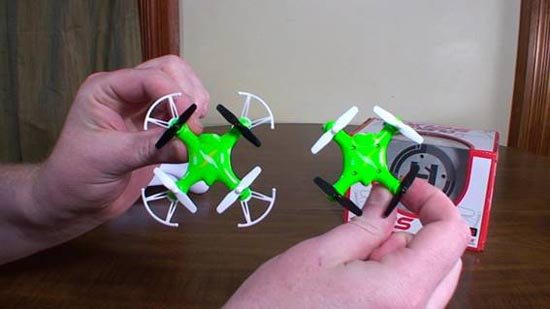 With what we have just read, it is more than obvious that cheap drones are little more than a toy, that although they allow us the possibility of approaching the world of drones, the truth is that their uses are truly limited.
However, for price, it is not a bad idea to acquire any of these cheap drones on the market, which will surely offer us hours of fun learning to fly them, and who knows, it will push us to acquire a more advanced model and delve a little deeper into the world of drones.
Camera drones
Drones have become one of the most sought after gadgets in the world, since they are capable of providing us with hours and hours of fun, as well as complementing our work, especially if our field is abroad. In this sense, there are dozens of activities in which we can rely on a drone.
However, not all drones are appropriate for all tasks, since among them they differ by characteristics such as autonomy, speed, robustness and by having or not having a camera, among many others. Of course, a drone that has a camera is much more useful than one that does not have . In this post we will learn about the advantages of camera drones and what we can do with them.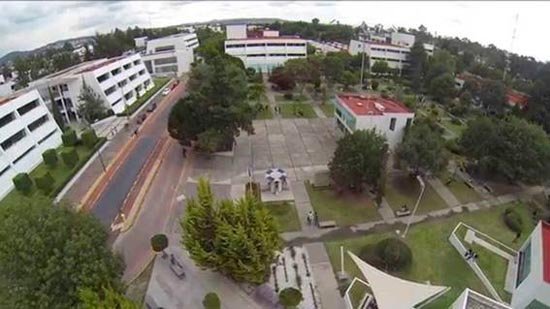 Most likely, the average user, once he decides to enter the world of drones, has come to the conclusion that the best thing to start with is to buy a cheap drone to learn how to fly these devices without risking losing one. great investment.
Only once you have learned the details of the drone flight control, you will already be looking at much more sophisticated models that offer greater power, autonomy and characteristics, and that of course this drone has a good HD camera to do those breathtaking aerial views that are so popular on sites like YouTube.
What can we do with camera drones
Due to the infinite possibilities that camera drones offer us, currently they are one of the types of drones most sought after by users, and although their price is many times that of a cheap drone, the truth is that camera drones They allow us to do countless things, which can even benefit our economy.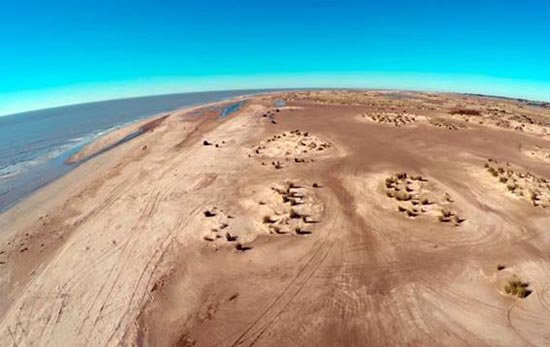 With a camera drone, we can get stunning video with aerial views of our surroundings with really very little money. This facility allows the use of drones in previously unthinkable tasks , mainly due to the maneuverability and stability of these devices, which makes it possible to make high-quality videos in real time, a method called "FPV" (First Person View or First Person View), in situations where we normally couldn't.
For example, a camera drone can be a spectacular tool for contractors and builders, as they can assess tall structures, roofs, and other hazardous locations in high-quality detail without the risk of having to access them.
Another use of a drone can be useful in the field of agriculture for the inspection and control of fields and crops, or the surveillance of large areas of land, since an aerial vision can be of much more help than a vehicle, since the drone can cover much more space at a single glance.
We could also use a drone with a camera to take aerial shots of family events such as weddings, baptisms, birthdays and other parties such as Christmas and New Year's Eve, which in addition to being original, offer a rather peculiar artistic side. In the same way, a drone can be used for filming small group concerts and concerts, especially those in which bands do not have the necessary budget to do so with more professional video equipment that includes cranes and more.
Likewise, a drone with a camera can be used by television channels to transmit images that would otherwise have to be captured by a helicopter, such as demonstrations and other types of mass events, with the consequent saving of resources and the reduction of the danger that It means having a helicopter in flight over the city for so long.
This can be taken advantage of by television channels far from the big cities, for which it is impossible under any point of view to have the services of a helicopter, and which could have an ally in a drone with a camera when making reports in special situations like floods and other less dramatic situations like festivals.
In addition to the semi-professional uses of drones , we can also find other very specific areas in which drones are widely used, such as package delivery, forest fire control, agricultural development, archaeological research, search for resources, traffic control and forecasting weather conditions, among many other tasks.
Despite being an expensive device, a drone with a camera can be used for leisure, such as racing with drones, an activity that currently generates millions of dollars of profit and that is all the rage in the United States and Europe.
In short, the uses that we can give to a drone to complement our daily activities are practically endless, only limited by our imagination and the way we work.
Privacy and camera drones
In many countries, the legislation indicates that near each camera that is recording for surveillance purposes, a sign should be placed that clearly indicates this action , something important so that those who are close to the scope of the objective can have the possibility of preserving their privacy. We have seen this countless times in supermarkets, stores, doctor's offices and other establishments.
Unfortunately, there is no way to prevent that if someone is filming us using a drone with a camera, we can preserve our privacy and privacy, except for direct action on the subject or the device itself. This happens mainly due to the fact that in most countries there are still no regulations in this regard.
This makes it easy for anyone on a budget to buy a camera drone and spy on their neighbors when they don't notice. At this point we must be honest, many of the users who buy a drone with a camera do not do so to complement their work or for research purposes. They do it to see what the guy next door does.
This lack of legislation on camera drones motivates us to find ourselves in a kind of limbo, where we can practically do nothing because the pilot of a drone is not required to have a flight plan or permits of any kind for his use, which undoubtedly favors that all kinds of illegal activities can be carried out.
The best tips for buying the first drone
Despite the fact that drones are a technology that is just approaching the common user, it is already possible to see them in a wide variety of scenarios, especially related to the field of entertainment, all due to their prices, quite affordable for most of the budgets.
With this in mind, in the case of wanting to buy a drone, the most probable thing that the user who has not had contact with this type of technology is somewhat confused, mainly due to the great variety of models and prices that exist in the market. market, and that vary according to the benefits such as scope, the inclusion of cameras and other sensors.
If drones have aroused our interest, but we do not know very well which drone to buy to perfectly suit our needs, from this point on we will find valuable information to take the leap towards the heights of the hand of these small aerial vehicles.
Buying a drone is a complicated task , and it can become confusing, however if we are attentive to certain conventions and pay due attention to the specifications of the devices for sale, it should not be problematic, especially considering that drone technology has already crossed the barrier of specialists to practically reach the supermarket shelf.
What is better? Drones, Quadcopters, Hexacopters or Octacopters?
Perhaps this is the first question asked by a user willing to buy a drone. First of all, we must bear in mind that the different names used to define these devices mean the same thing, an unmanned aerial vehicle commanded by remote control.
However, there are differences between the types of devices available, since in the market we can find quadcopters, those devices that have 4 sets of propellers, but are also sold with up to 6 or 8 sets of propellers, called respectively Hexacopters and Octacopters.
On the other hand, the use of the word "Drone" in this context is inaccurate, since a device of this type is capable of flying by itself thanks to its sensors and avionics, and they are used in military conflict scenarios for observation , acquisition of targets and other war tasks.
But despite being a mistake, the word "Drone" is normally used to designate these small radio-controlled airplanes that we fly in vacant lots and terraces. So in order not to confuse the readers more, in this article we will use "Drone" to call these devices.
Flying a drone: Legal aspects
The flight of drones is regulated in Argentina by the National Civil Aviation Administration (ANAC), the entity that ruled the way in which drones should be used. That is why flying a device of this type in certain cases requires mandatory psychophysical and alcohol tests carried out in a public hospital, which include visual, auditory and motor acuity controls. Likewise, whoever operates a drone must be at least 16 years old.
It also establishes a rating according to the size of the vehicles, which ranges from small drones with up to 10 kilograms of unloaded weight, the medium drones category, up to 150 Kg. And finally the large drones category, with more than 150 kilograms of unladen weight.
The government entity also divides the activity of drones into recreational and non-recreational, the first category being for fun, recreation, pleasure or hobby or for therapeutic purposes and without other motivation, according to the norm.
With regard to non-recreational use, the rule becomes a little stricter, since for example in this type of activities, drones and their pilots must have adequate measures to avoid interference that could uncontrolled the flight of the vehicle , in addition to a unalterable identification affixed to the fuselage. Likewise, liability insurance must also be contracted for possible damages to third parties that may be caused by the operation or flight of the drone.
Also the drone pilots must follow a procedure manual to avoid risks and to regulate and standardize how they should be operated appliances. This manual includes procedures for takeoff and landing, procedures for loss of radio control link, procedures for aborting the flight in case of failures and others.
Finally, and how could it be otherwise, the regulations contemplate the use of drones for photography or filming of people or the environment without express permission and other regulations related to privacy or illegal activities.
How much is a drone worth?
Definitely, the price of a drone varies according to the equipment it offers , that is, the number of propellers, if it has a camera, the range and many other factors. However, the user who is just starting out can find completely ready-to-operate models on the market, with all the necessary accessories including batteries, control and others.
These types of kits contain everything you need to start flying a drone at a reasonable price, and have a value of approximately US $ 150 for a drone kit that allows a 7-minute flight, going through a kit that includes a camera, memory card and light for night flights at a price of US $ 250, up to models that are around US $ 850 that include GPS, camera, 500 meters of autonomy, automatic return of the drone to the starting point and other features.
The most important question Is it easy to fly a drone?
This is a question that has several answers, since it will always depend on the equipment we buy and our own ability to fly it. In this sense, not all drones come ready to fly, as it is necessary to at least know it a little, and while the on-board computer will automatically take care of things like adjusting the speed and maintaining stability, it is not enough for the user. that begins to take its first steps in these practices.
However, this is something that can be solved with a larger budget, and if the fun that the drone provides us is greater than the expense it causes us, we will always find a way to find more money to invest in this practice.
Basically, the higher the price range, the better maneuverability and of course the greater ease of use of the drone, but on the other hand, reaching amounts that are too high does not guarantee an even greater ease of use, since other characteristics that do not play an important role. They have to do with the way in which the device will be flown, but more related to the autonomy and equipment offered by the drone.
This means that ease of use has a ceiling, that is to say that from a certain amount of money we will no longer be investing in this factor, but more in the quality of the elements that are incorporated into the drone.
Spy Drones: An Eye in the Sky
Although drones have been used since the First World War, they have not been the object of popular curiosity until well into the 21st century, hand in hand with civilian use. Previously, drones were used almost exclusively for military purposes , being used for reconnaissance and training, among many other tasks.
Thanks to all these years of development and experience in the design, construction and military deployment of this type of artifact, the civil use of drones is a fact and a reality; today these devices, much smaller and discreet than their military brothers, are used both for important tasks and for leisure and entertainment.
The term drone or its plural drones, arisen from the Saxon word "Drone" which in that language means "Drone", is the name by which this type of unmanned aircraft is popularly labeled, however they are also accepted, in more technical scenarios and specific, the acronyms "UAV" (Unmanned Aerial Vehicle) or "VANT" ( Unmanned Aerial Vehicle ).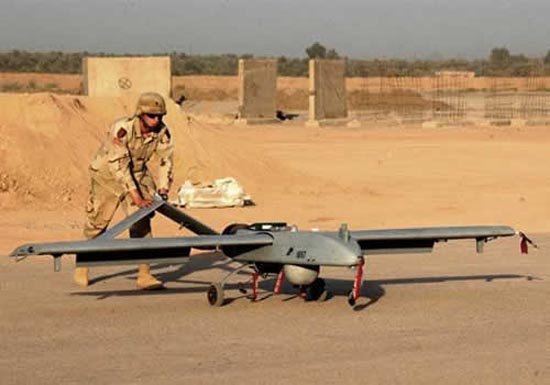 These names are the most appropriate to the present of this technology, and not as in the early days "Unmanned aircraft", since many times their designs do not come close to the typical conformation of an airplane.
Drones for military purposes
Mainly due to their autonomy and ceiling characteristics, drones are a widely used tool in the military field, and they have proven their worth in countless theaters of war, since they are capable of performing tasks that would be too expensive in terms of troops or resources. if they were done in the traditional way.
Reconnaissance, targeting, electronic warfare, and many others are some of the most important tasks commonly performed by drones in theaters of war.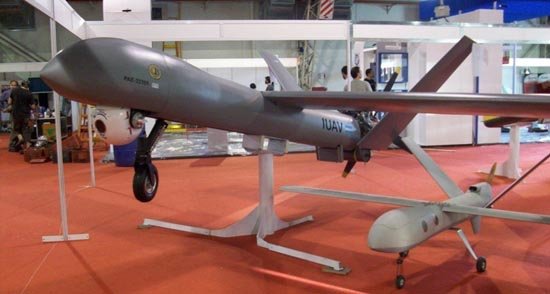 Drones for civil purposes
Drones have been used for a few years for all kinds of applications in the civil field, from cartography, agriculture, mapping and caring for the environment, among many other vitally important tasks.
Also in recent years, some companies such as Facebook are using drones for projects related to the distribution of the Internet in places where it is practically impossible to do so by traditional means because they do not have the necessary infrastructure.
Are drones legal or illegal?
Unlike the military field, the commercialization and operation of drones without any type of registration in the civil sphere brings with it some moral considerations that must be taken into account, such as the possibility that these drones can be used in illegal activities, such as the distribution of drugs or other merchandise such as explosives.
It is also possible that drones are used in other activities, which although they are not as dangerous as those mentioned, involve using a drone to invade the privacy of third parties, since drones may be capable of carrying a high-resolution camera to monitor and record the movements, both in public and private places, of anyone who is of interest to the drone operator.