Social Networks: what are they?
Since the beginning of civilization, communication has been essential for man to achieve the proposed objectives, and in the evolution of humanity it has been  the technology around communications that has made it possible for the world to be as it is. that we know today.
In the beginnings of humanity, in the prehistoric era, man communicated through gestures and grunts, which over the years gave rise to the birth of language and thus hundreds of languages ​​emerged. In this way,  the verbal method was used to communicate people with each other, until writing also emerged.
With the birth of the printing press, communication methods were changing,  and within this evolution of technology, telecommunications later arrived , so over time people began to have telephones in their homes and in their workplaces, becoming this in the means par excellence for communication between two people at a distance. And as we already know,  then cell phones arrived, with all that their technology implies.
With the massification of the internet, new possibilities for communications were opened, such as e-mail, web pages, forums,  where interaction between people from all over the world began to be implemented,  even breaking down cultural and language borders.
Within this paradigm , social networks emerged , whose enormous success lies precisely in the fact that they are virtual spaces in which people can express themselves,  and above all communicate with others, no matter where they are on the planet.
The truth is that the history of social networks is more than exciting  and at the same time they have had a rapid development and evolution, so it is not surprising that many experts have already begun to predict their disappearance in a few years, of course, giving rise to something new that replaces them,  but that ultimately has the same function: to communicate to people.
What is a social network?
Despite the question  , what is a social network? It is not usually too frequent these days, since it is assumed that we all know what the term means, the truth is that it often generates confusion, especially in the most inexperienced users.
There are people who answer this question by  pointing out that a social network is Facebook and nothing else.  This statement on the one hand is true,  since Facebook is a social network,  surely the most popular of these times, but on the other hand we have to understand that  it is not the only social network that exists today,  and that each of social networks differ remarkably from each other.
Basically,  the term social network, which is also often referred to as a virtual community,  consists of a service that is provided through a website, where people meet to talk, share ideas and interests, make new friends, express an opinion, that is, to communicate with others.
Therefore,  social networks are a means of social communication, which ,  unlike traditional media, which tend to be limited platforms in terms of the number of people who can interact at the same time, in the case of social networks they are sites whose  content is posted daily by millions of different people .
Origin of social networks
The history of social networks  tells us that everything arose with the new communication technologies, so to know  the origin of social networks we must go back to the mid-nineteenth century.
It all originated in 1844,  when Samuel Morse sent the first telegraph from Washington DC to Baltimore,  and although we could consider that a telegraph has nothing to do with  current social networks , the truth is that this was the initial step of communications to distance.
In 1969, the company CompuServe Information Service was founded, which 10 years later began to provide telecommunications services,  becoming the first commercial provider of telematics services in the United States. For more than a decade it dominated the market, and was later displaced by other similar companies, primarily America Online (AOL) in the 1990s.
This history continued its evolution, achieving that in 1971 the first electronic mail could be sent, and thus initiating communications through virtual networks, what today we know as the Internet.
Now, with regard  to the history of social networks  as it is or similar to what we know these days, we must point out that  the first social network in history was called Six Degrees, whose URL was sixdegrees.com, which was born in 1997 and whose existence lasted until 2001,  when it was displaced by the new social networks.
Founded by Andrew Winreich, Six Degrees consisted of a web service in which  its users could establish communication with each other , it had the possibility of creating user profiles and a friend list in a similar way to what we are used to today, and precisely his name had been chosen  based on the theory that any human being is connected to another by a maximum of 6 acquaintances.
However, others argue that the origin of interactive networks dates back to 1995 . Let us bear in mind that it was at that time when the Internet had managed to become a practically overcrowded tool.
It was in that year that Randy Conrads created the website that was called "Classmates", and which consisted of a social network that offered the possibility that people from all over the world could recover or continue to maintain contact with their old friends , be it classmates, from the university, from different work environments and others, in the middle of a totally globalized world.
Obviously, this was possible thanks to  the arrival of the so-called Web 2.0 , which is ultimately  a system that has a clear social orientation. 
Over the years, this type of service  became one of the most profitable businesses on the Internet,  so in the early part of the 2000s a wide variety of websites began to appear  dedicated to providing the possibility of a communication  within what was called social networks, which  at that time were known as Circles of Friends. 
With the incorporation of this new concept, it was possible to define in  a real framework the different relationships that were established between the different participants  who consumed the services of the virtual communities.
The biggest explosion of social networks was not long in coming, since  in 2003 some of the most popular sites  that managed to exponentially grow the use of the service, communities such as  MySpace, Friendster, Tribe and Xing , among others, saw the light. .
It was precisely these sites that were the pioneers in getting interaction networks or circles of friends to begin to socialize,  thus capturing the attention of billions of users from all over the planet. 
In the case of Facebook, one of the most important social networks in the world today, this community emerged in 2004 as a means of internal communication between Harvard University students, and in 2005 it made its debut as a platform open to the entire planet, until it became what it is today,  probably the most widely used social network in the world.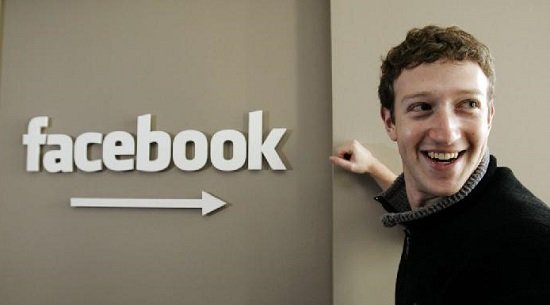 After this would come Twitter, Google+, Pinterest and others.
The secret of social media success
There is no doubt that  social networks have become one of the most used means of communication by millions of people  around the planet, who come together in a specific place, that is, a website, to share a diversity of information with their contacts.
In this precisely lies the objective of these interactive networks, which allow to maintain contact between users from all over the world, beyond the geographical distances that separate them ,  and precisely these communities feed on the content that people who consume the Internet daily turn over. service.
The great success that social networks have achieved since  their appearance in 1995  can be attributed to the  excellent commercial strategy that has always characterized them, and through which they have managed to create a true need for their use in users. 
Until a few years ago, most Internet users maintained virtual communication with their contacts  only through email and instant messaging,  but with the advent of social networks a new concept of communication has been deployed, through the so-called social software, as they define themselves.
This has been possible thanks to the fact that social networks work with the system for obtaining and coding content called 3C's, which summarizes the three areas in which the network operates,  which are detailed below: 
Communication:

  Social networks make it possible to establish constant communication, through which it allows its users to share knowledge.

Community: 

 Social networks make it possible to create, find and integrate virtual communities.

Cooperation:

  Social networks allow users to interact and carry out activities together.
The success of social networks surely lies in these three concepts,  since they are ultimately the ideal virtual place for user groups to exchange information through simple communication, thus constituting a true community.
It is precisely that social networks  have managed to generate a harmonious combination between virtual elements and components from the real world,  to provide their users with the service they were supposedly needing.
Today social networks have become a real necessity for users,  and it is not only about those communities that allow simple and direct communication between friends, but they have even become an ideal medium for commerce and companies. .
As an example, we can cite the so-called social shopping networks, which through an excellent  marketing strategy,  have managed to turn the social network into a space dedicated to leisure and entertainment, where  you can also purchase various items and services . 
This impulse, which has become a notable trend in recent times, and which has made companies put effort and time into participating in social networks, has been based on the fact that users usually spend long periods of time using the services of these communities, and even  in some cases have adopted it as a way of life. 
The most used social networks
Currently there are a large number of social networks, even some that  have been developed to share specific topics , but of course there is a group of them that are the most used social networks,  because they have aroused the interest of people and today They have millions and millions of users from all over the planet.
Without a doubt,  one of the most used social networks is Facebook,  which has also proven to have impressive power within public opinion. It is followed with great success by  Twitter, Google+, Reddit and Instagram,  the latter being a service created to share photos.
Also widely used is the social network LinkedIn, which is currently considered  one of the best services to connect with co-workers and  potential future employers , and the social network Tumblr, which is Tumblr ? a microblogging platform.
And of course within this brief review  of the main most used social networks of the moment  we cannot fail to mention  YouTube. What is Youtube for ? It is the platform where users can share audiovisual material and videos, which has even led to the emergence of new protagonists on the internet, known as  YouTubers .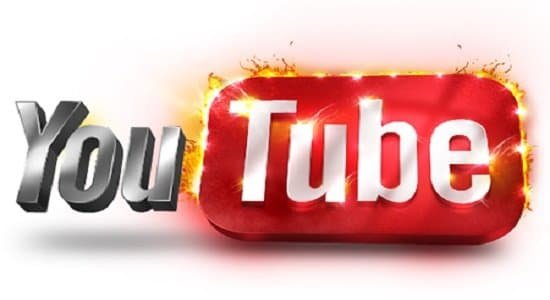 Specialized social networks
We could dedicate an entire website to talking about the different social networks that currently coexist on the Internet, and among which  those that have known how to take advantage of a certain niche  to make a name for themselves and be known as specialized social networks stand out.
We all know that  the most popular communities today are Facebook and Twitter , but they are responsible for providing a service whose content is broad, homogeneous, plural and generalized.
However, there are also  other networks , perhaps unknown to a large number of users,  that are dedicated to specific topics,  giving their users a space to share experiences, knowledge and concerns about a specific topic.
For this reason, and also because online communities have proven to be a more than opportune business for companies that carry out their functions on the Internet, there has been an invasion of  specialized social networks. 
For  lovers of technology  and everything related to the field of development and commercialization of the most modern electronic devices, the best option is to become a user of the well-known Gdgt network  , which you can find at the URL  www.gdgt.com , in the that we can find  articles, reviews, news, discussions, technical support , among others.
Those who just want to meet people in order to start something more than a simple friendship, or  seek to find their ideal partner through the Internet , the best option is usually the communities dedicated to online dating.
In this sense we can opt for  Badoo , whose address is  www.badoo.com , and is available in 300 languages,  Match , at  www.match.com , which promotes itself as the  online dating website that has achieved create millions of couples  throughout the world, since according to its figures more than 20,000 single people regularly visit the community in search of the ideal love.
On the other hand, other networks dedicated to putting people who are looking for friends or a partner in contact are the well-known  Tagged , whose address is  www.tagged.com , which allows you to easily share  messages, comments, videos, photographs and has of an exclusive chat for users, or  MyLife , through which it is possible to find friends, partners and colleagues from work or studies.
Those who define themselves as  lovers of graphic arts, be it photography, design, drawing  or others, there are a series of communities dedicated to this field, where their users also exchange opinions about the various software tools most used in this field. country. Such is the case with  DevianArt , at  www.deviantart.com ,  Flickr , at  www.flickr.com , and  Tumblr , at  www.tumblr.com . Let's not forget to mention the well-known Instagram .
For  lovers of reading  there are currently networks such as  Anobii , at  www.anobii.com , or  LibraryThing  at  www.librarything.com . And  those who like movies can share their impressions on sites like  Flixter , Partigi , or  Mubi , at  www.mubi.com .
Likewise, companies today have different communities specially designed for those interested in  sharing experiences or accessing information that allows them to improve their business , through networks such as  Yammer , whose address is  www.yammer.com , and which allows the creation of a corporate social network.
As we have seen, there are social networks for everyone, it is only a matter of clearly defining our interests, selecting the community that best suits our expectations and creating a profile appropriate to our tastes and preferences.
The weirdest social networks to find a partner
Many people enter chats and social networks trying to meet someone to start a conversation and why not, start a relationship.  The problem is that many times in these types of places there is a wide and diverse group of people,  generally many with false identification  and with the intention of harming those who are looking for something seriously, or worse, minors.
That is why there are a series of (strange) places where it is possible to group people by likes and interests, making the search easier and a little more reliable. This unfortunately does not mean that all the information is real and that they are exempt from minors.
ScientificMatch
They say that money can do anything and this case is no exception. At ScientificMatch for around $ 2,000, they analyze DNA to help people find the ideal match,  looking for the perfect match for each DNA. This provides a number of benefits that range from liking the scent of the person to having better children on a genetic level.
Tall friends
Tall Friends is the best alternative for tall people who suffer from the great difference in height. Nothing better than interacting with people of your size. Tall Friends is a site where the main objective is that  people with a significant height can relate to people of the same height. In addition, it is possible to search for men or women of any age and from any part of the world, to be able to be chosen and to share a "high level" love life.
Trek Passions
Science fiction fans are often disappointed when their partner likes another type of film genre. For this reason, so that science fiction lovers do not have this type of problem when choosing a movie and being able to share their tastes, there is Trekie,  a site for users who love science fiction. 
Crazy blind date
Ideal for adventurers (or crazy people),  this site offers the possibility of having blind dates, in which it is not known where, how or where it can end. You can select the option of wanting to make an appointment with one or two people, once the option is selected you must wait to know when, where and under what conditions the meeting will be. It is something very risky, but there are people who like this kind of thing a lot.
Date a little
This site is the opposite of Tall Friends. The goal is to find the  perfect match for little people. Each profile has among the personal data the height of the person.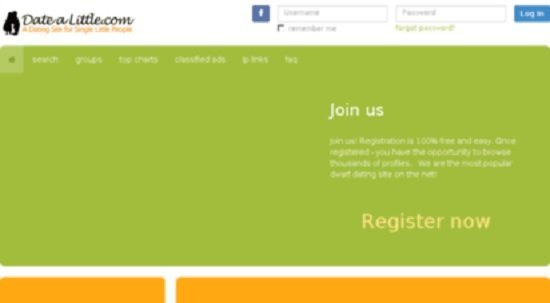 Tattoo Ed Singles
Tattoos like it or not, it's simple and Tattoo Ed Singles  is the best dating site for tattoo lovers. 
Darwin Dating
Darwin Dating  is the ideal site for narcissistic people who believe that no person is as beautiful as they deserve. This is an ordinary place ideal for looking for a partner but with the particularity of being focused only on beautiful people. Users are the ones who decide if a person is eliminated or not, rating him with a score from 1 to 5, Hot or Not.
The 10 strangest social networks
There are many people who are totally unaware of the use of "closed social networks". These are  social networks focused and directed to certain specific social groups . It is possible to find closed social networks almost impossible to imagine.
Here we tell you which are the 10 most eccentric social networks.
StachePassions.com
Welcome to StachePassions,  a network focused on whiskers.  It is possible to join groups and find users classified by the style of mustache they use (including Walrus or Pencil) or by the level of experience (novice, expert or Stache Groupie). The web has chats, suggestions and personal messages available, at Facebook style.
VampireFreaks.com
A gothic universe is a good way to define VampireFreaks,  a social network that has millions of fans of the gothic style.  Despite everything, this social network is not scary and has a quite nice design. Users can classify other users' photos, discuss in chat rooms, form groups, access books, and take part in "cults or rituals" (names given to communities, such as "After Forever" "Twilight" and "Marilyn Manson ").
Respectance.com
On Respectance, users pay tribute to loved ones who have died.  It is as if it were a large virtual cemetery. The website allows each person to have their "burial mound" with tributes, music, parting words, comments and a section where details about the deceased of the person "honored" are given.
Line for Heaven
Line for Heaven ("way to heaven") is the right place for those who want to go to paradise. Users collect points by "blessing" people weekly, which would be "enough", to save the soul. Every Sunday Judgment Day transforms its users into angels, according to the ranking of its website. You can also make confessions and pay for sins. In this social network, everything is worth a little place in heaven.
Match dream
Match Dream seeks answers about the meanings of dreams, a topic that has intrigued humanity for centuries.  Users discuss and share their nightly dreams, searching for messages, signals, and answers. All content is divided into categories such as joy, fear, nightmares, sexy and sad.
Intellect Connect 
This social network is the one for those who have always been the most studious student and enjoy debating the Pythagorean Theorem. IntellectConnect.com connects people with high IQs. Its users can exchange messages and post photos.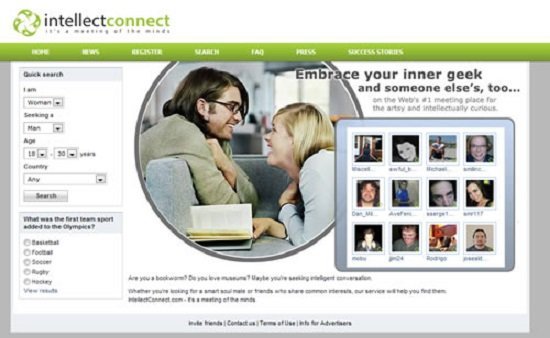 Date my single kid
Some people struggle for their children to find someone intelligent and with the same tastes and interests. But if all you are required to do is focus on your professional life, you won't have time for the sentimental side. To solve this and other problems there is the  "Date my single kid". In this social network, parents choose the ideal person for their children.
Divorce360.com
Who notices that their marital relationship is in crisis can resort to Divorce360. This website offers advice for those people who are thinking about, going through or recovering from a divorce,  offering information on legal processes (such as the division of assets and the possession of children), it also offers advice to overcome and deal with that situation in the best way .
Ncludr.com
This social network is ideal for people who are alone. At Ncludr.com all users are friends without the need to send or accept friend requests. Everyone can see what is posted on a wall full of comments from strangers. That is why it is impossible to configure or require privacy in your account or profile.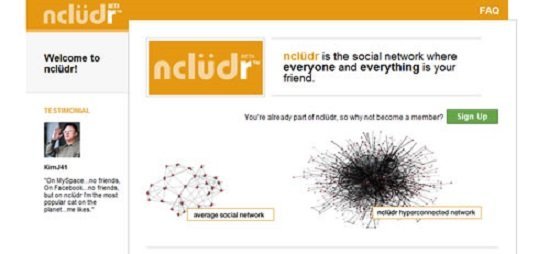 Red Karaoke 
At RedKaraoke.com, you can have contact with fans of that hobby. The website offers tools for karaoke practice and allows uploading and downloading of song listings.
The social network has games and has a ranking where the activity of the members is evaluated