How to format a PC? What should I save before?
Formatting the computer can sometimes be the only solution available when we have problems with the hardware, problems with viruses or the programs that we have installed or in the operating system itself. However, formatting a computer's hard drive is a step that must be taken with caution, and always as a last resort, when we see that all else fails.
If you want to know all the details of how to format a computer with the maximum security possible so that the files and settings that we save on the PC are not in danger of being lost, in this post we will find all the necessary instructions how to format a Windows 10 computer with success, including how we should save these files and where, as well as all the steps, one by one, to format the computer without complications.
It should be noted that the procedures for formatting a Windows 10 computer in this tutorial work perfectly for both desktop PCs and notebooks.
What to save before formatting?
If over time we notice that the performance of our computer is really very slow or we have serious problems, and we have already exhausted all possible repair instances , it is likely that we will be forced to format the hard drive. At that moment a question will surely arise: what do we really need to save and can we let it be erased in the format?
If we have this problem, from this point on, let's find a list with the most important types of files and the correct way to save them so that these documents are not deleted during the formatting of the PC.
a) Office documents and other applications
Texts, spreadsheets, PowerPoint presentations and other files have to be copied to another location yes or yes since the formatting will erase them. These are generally found in My Documents, but be sure to search the entire disk for these types of files so as not to forget a file that you have recorded elsewhere. Remember that Word extensions are .DOC or .DOCX and Excel extensions .XLS or .XLSX
b) Programs
The way to deal with installed programs is different. If you have the installation CDS, you do not need to worry, because you will only need to install it again. If you have downloaded the program from the Internet , you only need to save the setup, that is, the file that you downloaded from the Internet. Another alternative is to download it again. Do not worry about the installed programs, but do so in case you have generated a file with this program.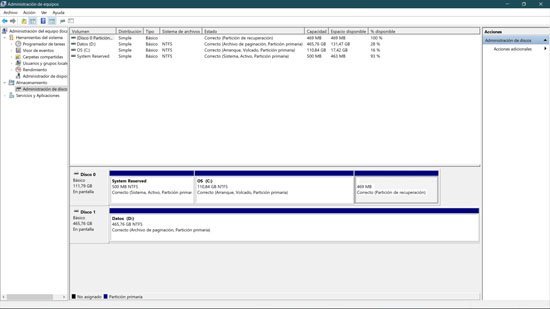 For example, if you downloaded a program to draw simple plans and created one of your new kitchen, that file should be saved. Find him and put him to safety.
c) Videos and Photos
Record them on a different device so as not to confuse them with other types of documents.
d) Your browser's favorites
All browsers have the function of exporting favorites. These files must be recorded on an external device, such as an external pen drive, CD or HD. After the PC has been formatted you will only need to import the favorites and everything will be as before. Remember: if you don't save your favorites, when you install your browser you will no longer have them.
e) Contacts and emails:
If you are the type of user who likes to save all received email messages, it is important to also make a backup of emails and contacts from your email program. In this sense, one of the mail management applications most used by Windows users is Outlook, whose backup procedure is very simple to implement by all types of users:
Step 1
We run Outlook and go to "File> Import and export."
Step 2
We select the option "Export to a file" and then on "Next".
Step 3
We select "Personal folder file (.pst)" and then click on "Next".
Step 4
We select all our personal folders and click on the "Include subfolders" check box . Then click on "Next".
Step 5
Click on the "Search" option and select the location and file name with which we want to make the backup file.
Step 6
Click on the "Finish" option to start making the backup file.
Step 7
Finally, we store the email backup file on a removable disk or in some cloud storage service.
Recover email backup file
Once we have formatted the computer, to get all our emails back in Outlook, just do the reverse.
Step 1
To recover the backup made, we run Outlook, we go to "File". Then click on the option "Import and export" and finally on "Import from another program or file." After that we click on "Next".
Step 2
We select "Personal folder file (.pst)" and then click on "Next".
Step 3
Click on the "Search" option and select the backup file that we have stored in our location. Finally, click on "Next" to recover the backup.
Where to keep the information?
The answer to the question will largely depend on the volume of data that we must store. Today it is possible to achieve excellent results with pendrives, since they can widely overcome the 512 Gb barrier. Although this type of large pendrive also has very high prices, the truth is that a 32 Gb pendrive or memory card is quite suitable for the needs of most users.
As we mentioned, for the vast majority of home users, this capacity is sufficient and also has advantages such as portability, security and practicality when accessing and rewriting files. Just plug it into the USB input of our PC and in a few seconds the files will be available to be returned to their original folders.
In case of larger data volumes, portable hard drives also have their advantages, such as their price and high capacity. At present, we can find 1 TB and 2 TB portable drives on the market. at really affordable prices, and their high storage capacity also allows us to save other types of files, in addition to the backup copies of the content of our computer.
Another advantage that portable hard drives offer, in addition to their capacity and low cost, is that they do not require an electrical source, since they are capable of working directly with the power supplied by a USB port, which makes them a truly portable device. and that we can use in any situation.
In addition to external hard drives, memory cards and pen drives, we also have other alternatives available, no longer physical, but equally attractive and effective. These alternatives are online storage services such as those offered by Google with Drive, Dropbox or Microsoft OneDrive.
Although to be able to use an online storage service to save our data backups we need to have an active connection to the Internet, the truth is that nowadays it is almost impossible to think of a scenario in which we do not have this tool, be it to via Ethernet or via Wi-Fi.
Online storage services are an excellent option when making backups of our data in case of having to do an emergency disk format, since we can even be smart and use these services to make partial backup copies of our files important , which will save us a lot of time later.
As a last tip, when making a backup of our data to format the computer, we can take advantage of the procedure to get rid of the files that we no longer use and that only take up space.
In this sense, there are no automatic procedures, only we can know what to delete and what not to delete.
However, there are some very useful tools such as TreeSize Free , which allow us to know how often we use this or that file, and based on this data, make the appropriate decisions.
If you want to manage your space correctly, one of the best ways to do it is to compress your files. How to do it? In this post you will find the answers: What is zipping? How to do a zipping?
Format my computer's hard drive
All those who have ever used a PC have heard of the term "format", referring to formatting the hard drive of the computer,  although many people do not know what formatting means and what it involves.
Surely we have heard many times the wrong phrase "you have to format the PC",  when in reality the format is done on the hard disk of the computer, in the same way that it is usually done with floppy disks.
What is formatting?
Basically, the hard drive is the physical device that we use in our computer to store all the relevant information. To be able to use it, the disk must be divided into partitions,  so that the operating system can write and read information on it.
The partitions have to do with that format that is given to the hard disk, and what it does is separate the hard disk into different parts , as many as we think necessary, to have all the information in a more organized way, and thus be able to access it more quickly and efficiently. When we format a disk,  what we do is delete all the data that is stored on it, in order to create a new structure on the device.
The action of formatting is a process that is usually carried out commonly, and it is even advisable to carry it out once a year, since the formatting of our hard disk will allow us to make it work better later,  and therefore we obtain an improvement in the performance of our PC.
Types of disk formatting
When we talk about formatting our hard drive, in principle we must know that there are two types of formatting: physical and logical.
The so-called physical formatting, which is generally called low-level formatting , is one that is carried out by means of a series of marks that are placed on the magnetic surface of the device, with the aim of dividing it into physical sectors.
This type of formatting is done so that the creation of the file system on the disk is more organized and efficient, to facilitate the search for the information that we later try to read.
In general, the low-level format was only carried out on the old floppy disks, better known as dfiskettes, since all the hard disks that are marketed in the market today leave the factory properly formatted at the physical level.
The hard disk will never lose this format, regardless of the times that we format the unit,  since low-level formatting can only be affected by high temperatures or magnetic fields, but never by what we decide to do with the information that we keep in the device.
The usual type of formatting, which users usually perform on their own computers, is known as logical or file system formatting,  which, as its name indicates, affects only the logical structure of the device,  and therefore all the devices. data that has been saved in it.
During the logical formatting, the different partitions that we will require will be assigned to the disk,  to create a file system that will assign different sectors to the information stored on the disk,  in an orderly manner. Each of these new partitions, or sectors, will then need to be formatted separately.
Although the fact of formatting the hard drive does not pose any risk to our computer or to the device itself, it is important to take into account a series of previous steps to avoid future problems. 
Before formatting …
Before starting to format our hard drive we will have to control a series of factors, including making a "Backup" or safeguard of all the information that we keep on the disk and that we want to keep, since as we mentioned, when the formatting is carried out all data that was written to the device will be deleted. 
We can save all our files and folders on external drives, pen drives or memory cards, as we mentioned earlier in this post, in order to avoid that in the future we cannot find information, since it was deleted when formatting the hard drive.
Another fundamental aspect to take into account  is to make sure we have the storage media that will allow us to reinstall the operating system, as well as all those applications and documents that we need to reinstall on our PC.
Likewise, before starting it  is convenient to verify that the storage media are working correctly,  to avoid finding ourselves with damaged pendrives, discs or even CDs once we have started to perform the formatting and subsequent recovery of our data.
Only when we are finally sure that we have saved the necessary information, and have everything we will require to format our hard drive,  can we begin the operation of completely formatting our hard drive.
Step by step to format Windows 10
Although in previous versions of the Windows operating system there were also some ways to format and recover a system with failures or errors , the truth is that with Windows 10 these characteristics have been greatly improved, being currently very simple to perform and practically not They offer no danger to the information that we may have stored on the computer.
In the case that we have noticed that our PC with Windows 10 has lost speed or performance, we have problems executing certain applications or we simply cannot access the system because we have forgotten the password, it is most likely that the most effective solution we can find to fix these problems is formatting Windows 10.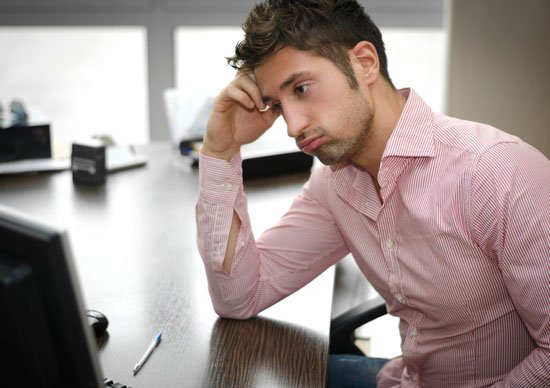 That is why from this point we have this guide available in which we will be able to access the recovery process of a Windows installation in the simplest way possible, and the best of all is that we will be able to do it by addressing the subject from two different angles.
The first way is the simplest, and is aimed at all those users who can still access Windows without problems. The remaining way is for those users who cannot operate their computer correctly or have forgotten their password to the system.
At this point it is very important to mention that the Windows formatting process is capable of solving software problems of both user applications and the operating system, but if the problem is hardware, the formatting process will not solve our problems, it is more , it is quite likely that the problems are exacerbated. In cases where we suspect that the problem may come from hardware, it is best to send the equipment to a specialized technician, or try to solve the problem ourselves.
Another thing that we must pay close attention to is that depending on the type of Windows formatting that we select, it is possible that the system deletes the data on our hard drive, including documents, settings and applications. That is why, as we mentioned earlier in this post, let's make a good backup of our data, to avoid later problems.
Formatting Windows 10
Case 1: If we can still access Windows
Few know that the easiest way to recover a Windows installation is through a tool included in the operating system itself called "WinRE", better known as "Windows Recovery". To use this option, and know the steps to format Windows, all we have to do is follow the steps detailed below.
Step 1
To access the WinRE tool to format Windows, select "Start", after that, click on "Settings", then on "Update and Security", and finally, within the "Recovery" menu, we scroll to the item " Advanced Options".
At this point, the type of Windows formatting we do will depend on our needs. That is why before performing the final formatting step, Windows 10 will ask us what we want to do. The available options are:
"Keep my files",

 This means that we will proceed to a restoration keeping our documents and settings, which is a method in which 

only the Windows system files will be reinstalled and all the apps that we have installed will be removed,

 but that will leave intact the personal settings and documents that we may have stored on the equipment.

The other option available is 

"Remove all", an

 option that will simply 

delete all the files, personal settings and programs that we have installed

 to reset the computer to its factory settings, which means that we will obtain a clean installation as when we bought the PC.
Obviously, the selection of the appropriate formatting option will depend entirely on the user's criteria, however, if we already have all our information safely protected, the best thing will always be to try a total format of Windows 10, with which we will achieve the best possible performance as in the first day.
Case 2: If we cannot access Windows 10
In the event that we have forgotten the password, or the system presents serious errors, we will no longer be able to enter the system, thus reducing the possibilities of repairing it. However, it is necessary to mention that the Windows 10 recovery tool is prepared for these scenarios and is capable of being activated automatically in the following cases:
When Secure Boot Errors Occur

When Bitlocker Errors Occur

When Windows 10 repeatedly fails to boot

When the computer shuts down twice in the first two minutes during the system loading and boot process.
Last option to format Windows 10
If for some reason Windows is not able to show us the recovery screen , we still have an additional option available to be able to run WinRE and continue with the Windows formatting process.
To do this, we must follow the instructions detailed below:
Step 1
When we are in the Windows 10 login screen, we move to the "Off" button.
Step 2
Holding down the "Shift" key at the same time, click on the "Restart" option. This action will present a screen with the options "Continue", "Use a Device" , "Troubleshoot" or "Turn Off Computer".
It should be noted that the "Use a device" option is useful for booting the system with an external disk.
Step 3
At this point, we will select the option "Troubleshoot", which will present another menu in which we will choose "Reset Equipment".
Step 4
Here the system will ask us if we want to format Windows 10 using the options "Keep my files" or "Remove everything."
Step 5
After these steps, the system will begin to format Windows 10 with the options that we have selected.