What is DRM? What is it for? How does it work?
There is no doubt that technology has been developed in order to make our lives easier. In addition, with each new invention, devices with increasingly great features emerge .
Of course, at the same time, the same technology incorporates mechanisms so as not to allow you to enjoy it in the way you like best. It is that you keep in mind that manufacturers this type of freedom does not suit them. 
Ultimately, the goal of manufacturers is that you consume technology in the way that suits them.
Within the restrictions that technology often imposes, the DRM system is one of the most widely used mechanisms in this regard.
What are you going to find here? What is DRM and how does it work? Pro and cons of DRM. How to remove DRM from songs?
DRM is the acronym for  Digital Rights Management,  terms that translated into Spanish mean  " Digital Rights Management System". As its name implies, it is a method that prevents certain freedoms about how works published in digital formats can be used.
This includes, for example, video, audio or books.
Now, you wonder if there is a method to remove this restriction. Well yes. Here we tell you all about the DRM system, and how it can benefit you or become a problem.
It is possible that it is also interesting to take a look at the post about the  ASCII Code
What is DRM?
The Internet is an inexhaustible source of "free" content  .  That is why there are methods used by companies and artists to protect the material they have created.
In short, the same thing happens when you buy a book or an album by your favorite band and you consider that it is only fair that others pay it as you did.
However, this should not mean that all users should be harmed by having to  deal with such a restrictive protection mechanism as DRM.
It is true that even today there are many who are unaware that the digital content they purchase in the various  stores is protected with DRM.  Many realize this when they run into a barrier trying to do something that is not allowed by the system.
Therefore, it is worth knowing everything you need to avoid problems when you want to use songs, movies or electronic books.
In general,  the DRM system is a protection mechanism  for music albums, movies, electronic books in e-PUB format and many other content in digital format.
This system is capable of linking any content that contains said restriction with a specific user account. In other words, DRM is basically an access control technology,  developed to limit the free use of digital content or devices.
With the DRM you will be authorized to use the contents that you acquire under specific conditions.  These conditions are decided by the copyright owners of the work.
Generally, the restrictions have to do with not being able to reproduce on unauthorized devices, lend them, copy them, print them or share them in any way.
It is not difficult to imagine that these types of restrictions on the use of what you are buying generate a lot of controversy. Only the users, but also well-known institutions such as the FSF (Free Software Foundation) complain about this  .
For their part, the companies claim that  the DRM system is necessary to protect copyrights from  unauthorized copies and distributions. This is important to your business.
However, there are certain mechanisms implemented by these companies that use DRM that cast  doubt on the will to protect copyright . A clear example of this is what happens with certain brands that, having a device, have the obligation to use content that is sold in the store of the same company.
How do DRM systems work?
Technically,  DRM is an encryption system that combines hardware and software. Through it, the use that the user makes of a work is limited.
Although it was implemented a few decades ago with the aim of preventing piracy, the truth is that the publishers and authors of these works currently use it to control how this content is used, even when you have paid for it.
The DRM system began to be implemented in the late 1990s in music albums, computer programs, DVD movies and other video formats, electronic books and digital documents.
It was used as a  copy protection.
Over the years, the DRM system broadened its horizons to allow editors and authors of works to  restrict some of the rights that we should have as legitimate users.
A clear example of this happens when you try to convert files to be able to use them on other devices and you cannot because they are protected with DRM.
Although  the DRM system is used for various purposes,  the truth is that all of these always have some characteristics in common, such as:
Their objective is to establish the  

conditions in which users can use the works protected by the system.

In a way it allows to  

curb the number of pirated copies,

  which also protects the profits of the artists.

It always applies to digital content that meets intellectual or creative criteria.

They are able to  

allow or not access to the content,

  or to any of its characteristics, according to criteria established by the owner of the rights of the work.

Obtain  

user data

  and their use of the work.
These limitations  are set unilaterally by the copyright owners and most of the time these limits overlap the consumer rights.
How does this work?
Very simple. A very clear example is the  impossibility of being able to copy these contents for security reasons.
It also prevents the conversion of such content in order to be distributed to other types of audiences or translated into other languages, which in some countries is framed as a crime.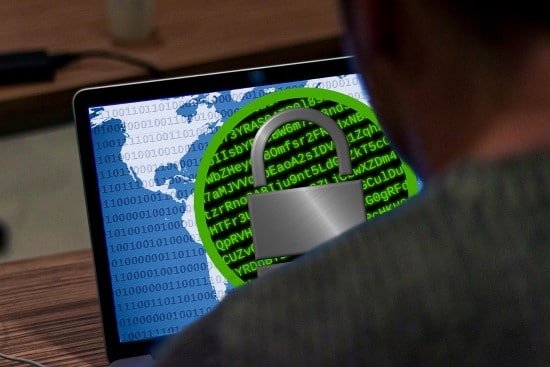 All this of course affects the acceptance that these digital formats have among users. Ultimately we agree to buy content with this technology included, but we will never agree with the few rights that it offers us.
However, there are some less exclusive alternatives with respect to user rights.
An example of this is Social DRM , which is often used in the field of e-books.
Social DRM
Also called "Fingerprinting", Social DRM  is a system that protects the rights of the author and publisher, while offering some benefits for users.
Technically speaking,  Social DRM consists of protecting access to the book with a password. 
It also includes in the form of a watermark some data of the user who purchased the book, such as email, name and other personal information. This allows the user who shared it to be tracked to prevent the user from sharing their e-books.
Social DRM offers some benefits for the user, such as allowing the  e-Book content to be printed or  copied.  Of course, it is not without its disadvantages.
One of the related problems is the privacy of the data , since these must be studied well in depth to avoid any type of fraud.
Pros and cons of DRM
Like any electronic system, and even more so if it is something related to user rights or data security, the  rights management system  has its advantages and disadvantages.
Of course it all depends on which side of the industry you are on, whether you are a copyright owner or a consumer.
In order to fully  understand everything related to DRM and thus be able to be very attentive to your rights and obligations with respect to the digital content that you buy, from this point you will  find both the advantages and disadvantages of the DRM system.
Disadvantages of DRM
There is a certain consensus among specialists and experienced users that  the digital rights management system is not secure at all.
As the saying goes, "made the law, made the trap."
Many argue that the system can be compromised and thus tampered with with extreme ease.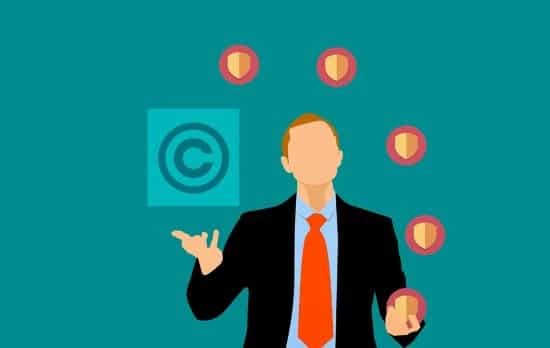 But in addition, the DRM system has some more disadvantages, such as the ones we list below:
It makes the final price of an artistic work more expensive due to the costs that are required to maintain the service, which include the costs of personnel, equipment and all other necessary technology.

It is not entirely reliable and does not offer any guarantee of secure payment.

It is too complex to be used correctly by the user, especially the access control.

May have poor compatibility between systems.

Lack of privacy, since it is capable of collecting information regarding user habits.

It imposes limits on what users can and cannot do with purchased content.
Advantages of DRM
After reviewing the disadvantages of DRM, you are probably thinking that it is the worst thing that can happen to digital content.
However, keep in mind that DRM also includes several benefits for the user.
But the truth is that the main  advantage of the DRM system,  at least from the point of view of the producer or the artist, is the possibility of controlling in what way a certain artistic work or document is exploited.
In addition to this, the main advantages of DRM are:
It offers a way to obtain statistics on how a work or document is used in real time. With these statistics and data collected, the authors or publishers can have invaluable information that can ensure a successful continuity of the work in question.

It reduces the circulation of illegal copies of the works, thanks to the security system in the access control that all documents with DRM incorporate.

It guarantees the author that the royalties obtained by this means are documented, and 

 

therefore their management and collection is transparent. With a source of income secured by this means, the author can secure more time to dedicate himself to his work and improve his production.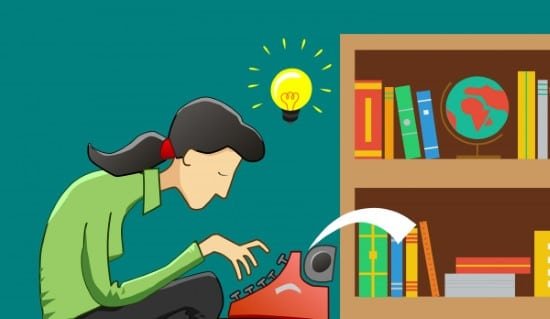 Tools to remove DRM from songs
It is well known that the violation of our rights as consumers  always brings with it a strong movement that counteracts it.
It happens in all areas, and even more so in the field of software or artistic works contained in digital media. It also happens with DRM.
Taking advantage of certain problems and vulnerabilities in the DRM system, there have been tools for a long time that allow you to  erase any limitation caused by DRM.
So you ask yourself , is it possible to remove the DRM from a song?
The answer is a resounding yes!
You can do it using any of the tools available for it. You will only have to make a couple of clicks and all the multimedia files will be freed from this protection.
Here are some of the most effective tools available to download from the Internet that will help you  remove DRM from videos and audio . All of them are free!
FairUse4WM
Freeware for Windows allows you  to remove DRM  from multimedia files like WMV, ASF and WMA in Windows Media Player versions 9, 10 and 11.
If you wish, you can download this application to erase DRM from songs by clicking on  this link.
Automate unDRM v2.0
Free  DRM removal software for  WMV, ASF, and Windows Media Audio and Windows Media Video media files .
You can download it for free from this link .
Freeme2
This is an application for users a little more experienced in using the CMD.
It is console software, which means that you will have to use it through the command prompt.
It is used to  remove DRM from WMV, ASF, and Windows Media Audio and Windows Media Video.
If you wish, you can download this app to  erase the DRM  for free by clicking on  this link.
QTFairUse
Open source Windows software to  remove copy protection from iTunes audio and video files.
If you wish, you can download it for free from  this link.
AnalogWhole
This small application will allow you to convert any type of music file from Windows Media Player directly into MP3 format without  DRM restrictions.
Note that AnalogWhole performs its task using the sound card, like most of the programs mentioned in this part of the report.
If you wish, you can download this software to erase DRM by clicking on  this link.
Remove DRM online 
Unfortunately, with very few exceptions such as Kindle eBook DRM removal sites like  Online Kindle DRM Removal , there is no way you can  remove DRM online.
Keep in mind that all the web pages that claim to offer the service will only suggest that you download an app on your computer.
Therefore, there is nothing better for this than the  applications to remove DRM  that we have already shown in this report.
But there is also another problem. The size of the files you want to  get DRM out of online .
If you compare all the options, you will see that even in cases where there is a solution to  remove DRM online,  nothing better than using software that you already have installed on your computer.
Imagine that in an online service you would have to upload, convert and then download the converted file, which can take a long time, especially if the file is very large.
That is why you should always keep in mind that  the performance of a software to remove DRM  that you already have on your PC will be much better.
Therefore, if you want to remove the DRM from a 4-minute song  through any of the tools mentioned in the article, it will take approximately 25 seconds, while removing the DRM online from the same song would take more than a minute.
All this without counting the upload and download times of the same to the servers.